We had a fabulous Christmas at home this year.  We went to our church's candle light service and am happy to announce that we didn't burn the place down.  We were daring to let the kids each have a candle.  I don't think we or the boys took their eyes off their candles.  I was nervous since we have fabric on the pews.  It was a lovely service and the boys sat great.  Once we got home they boys took a few pictures by the tree.  I don't think I got one with a good smile out of both of them at the same time.  This was as good as it got.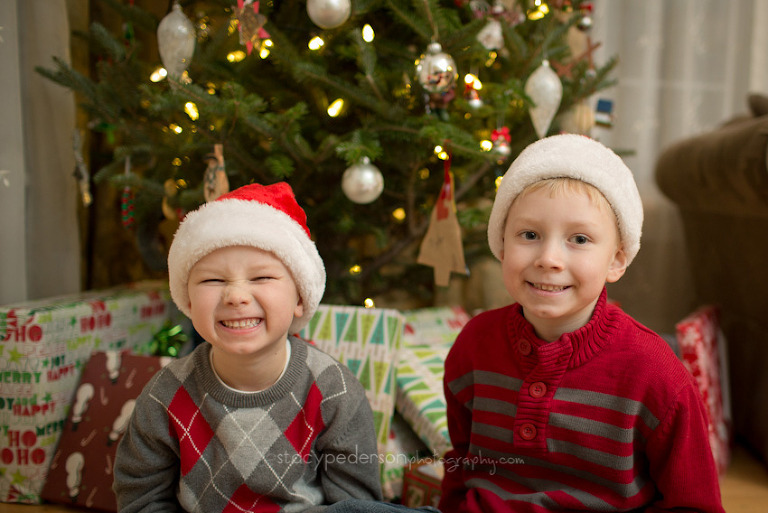 Then the boys dug right into the Legos they got from the weekend celebrations with Shane's family.  Most of the boxes made it home unopened.  They were so busy they never bugged us to open any of their gifts under the tree.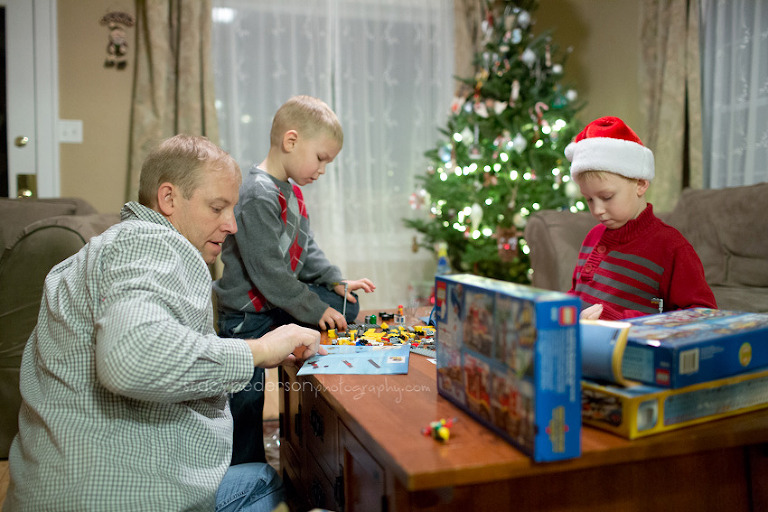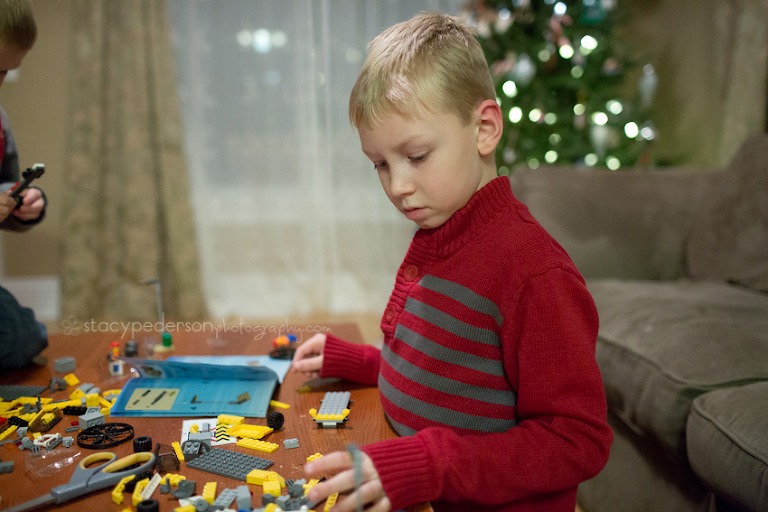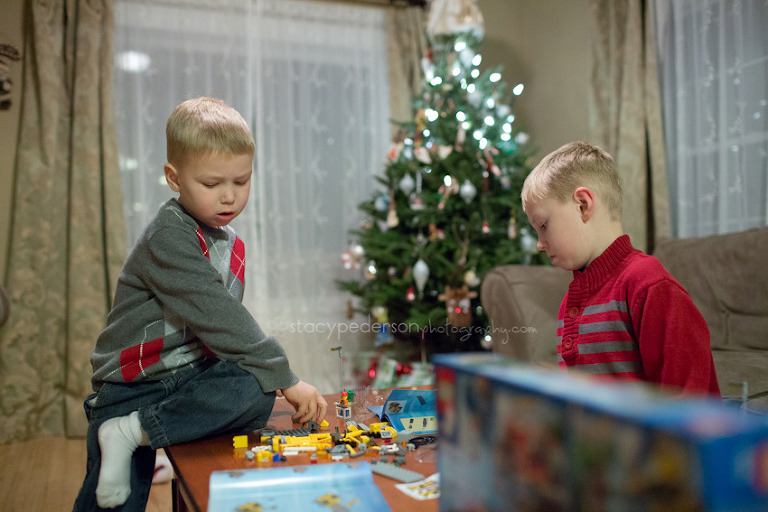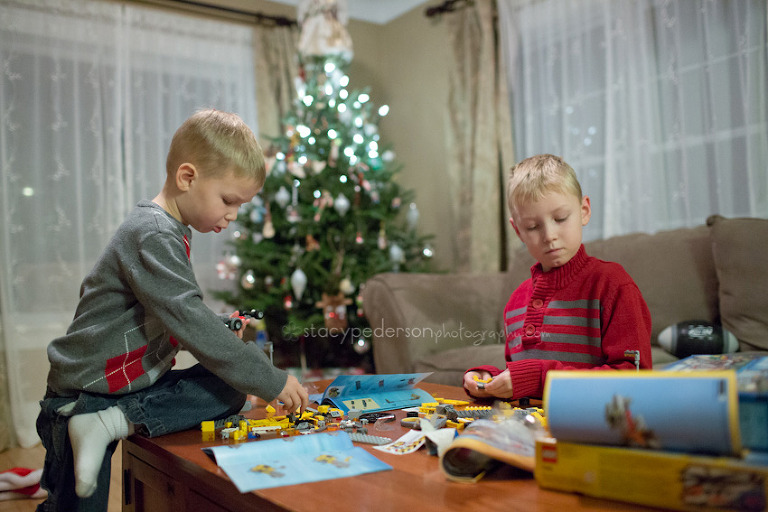 Before bed we got everything ready for Santa's arrival.  Cookies for Santa and carrots for the reindeer.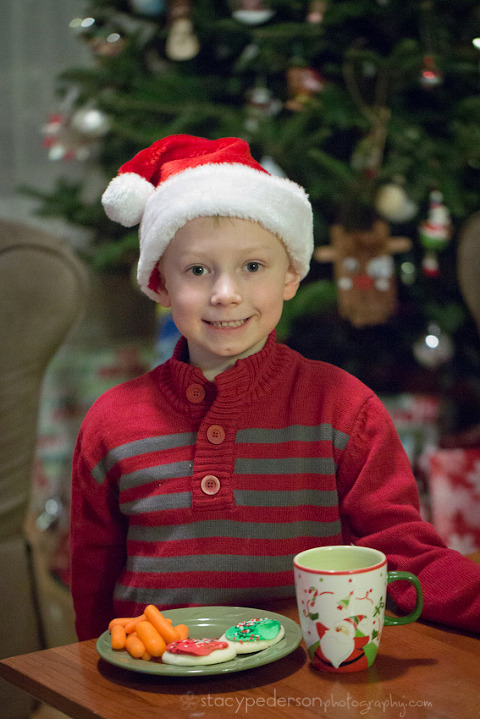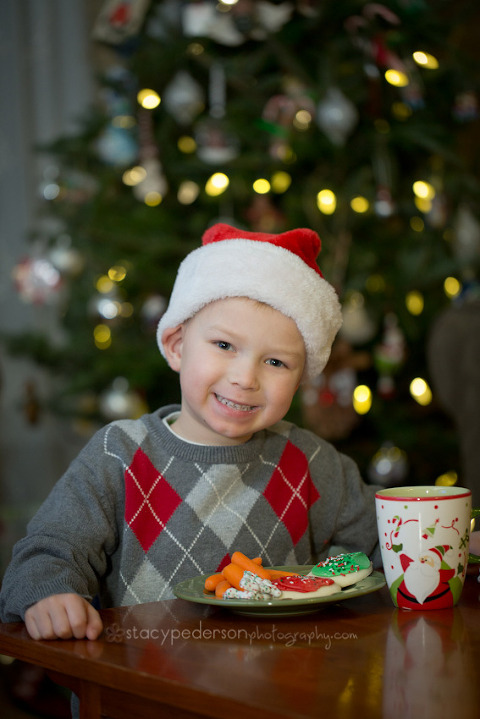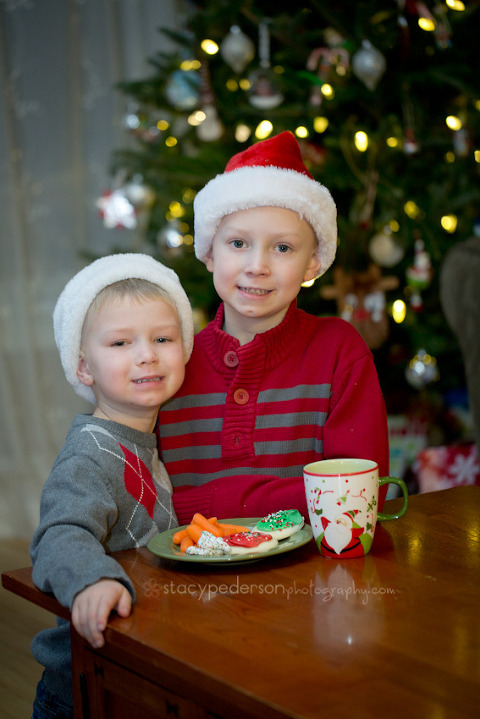 Much to Santa's dismay, there were no cookies for him to eat.  The dog snatched them up before we remembered to put the plate up from the coffee table, but the boys were in bed already and never new the difference.  Dang it they were my favorite cookies too.  The boys actually slept in until almost 8:30.  I was so happy they weren't up at 6am like sometimes.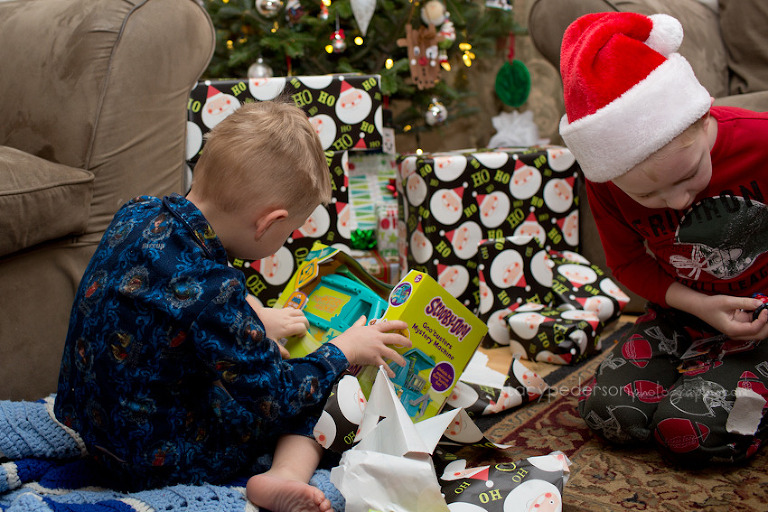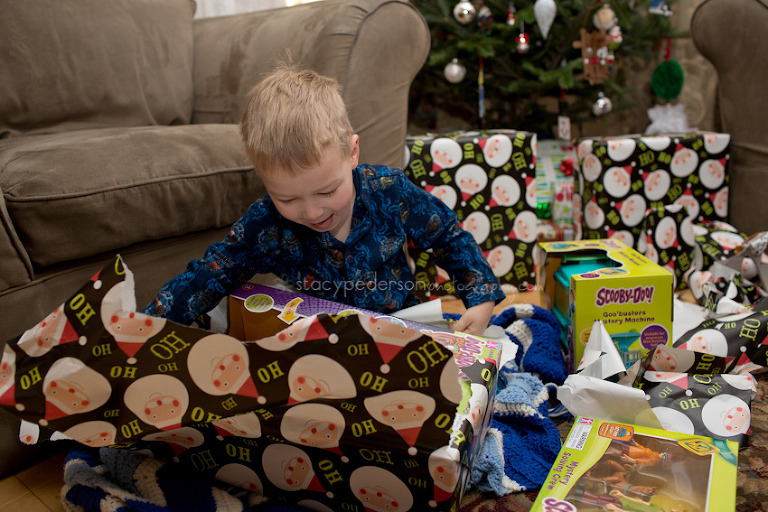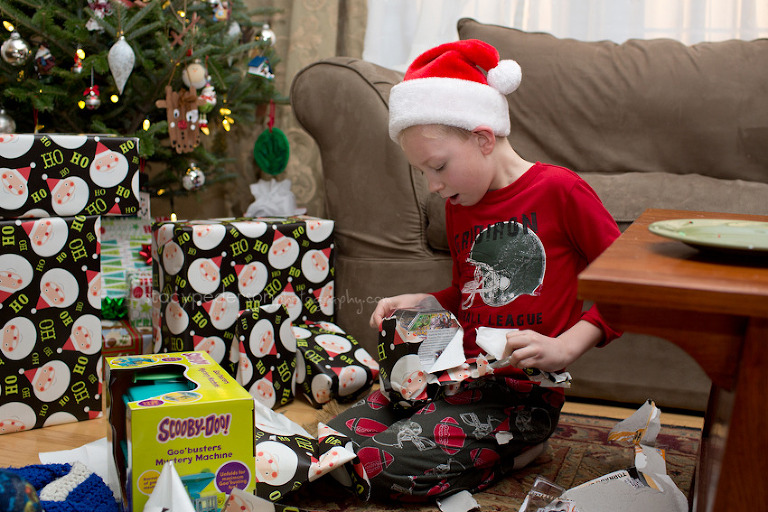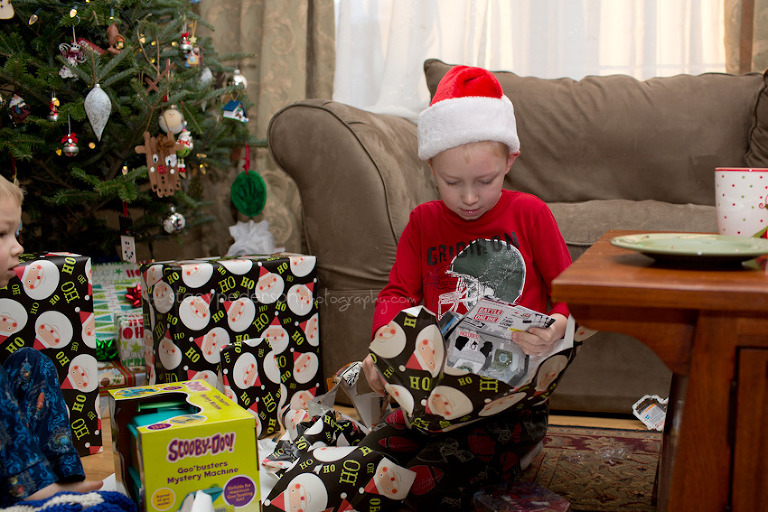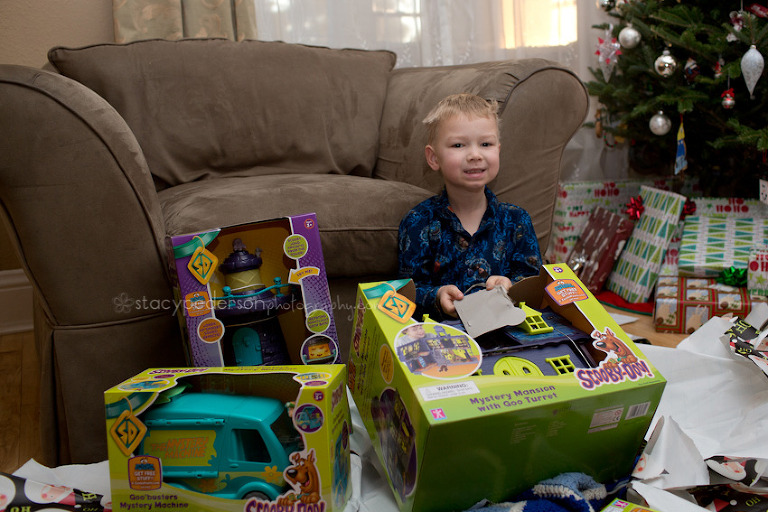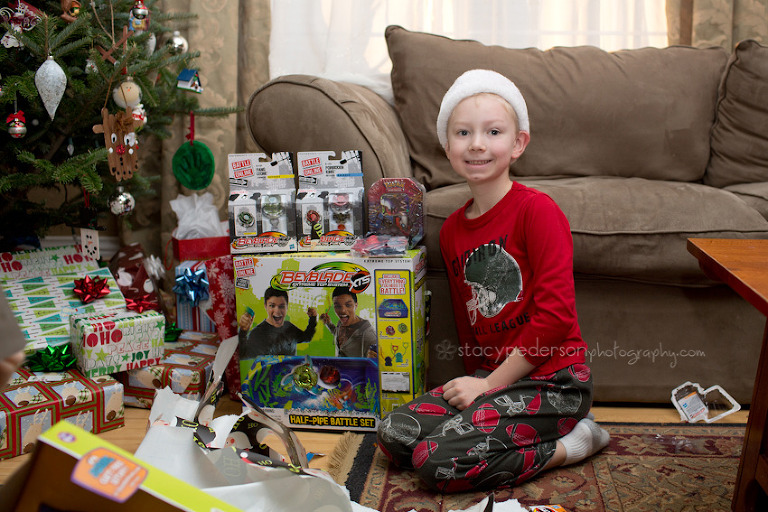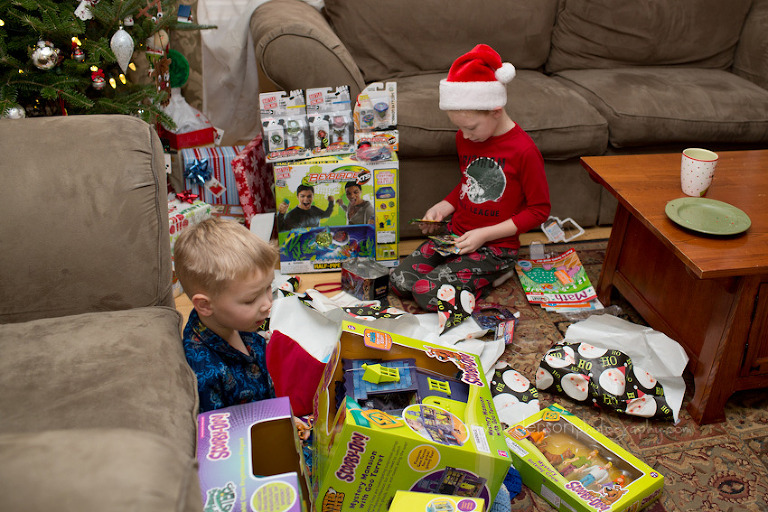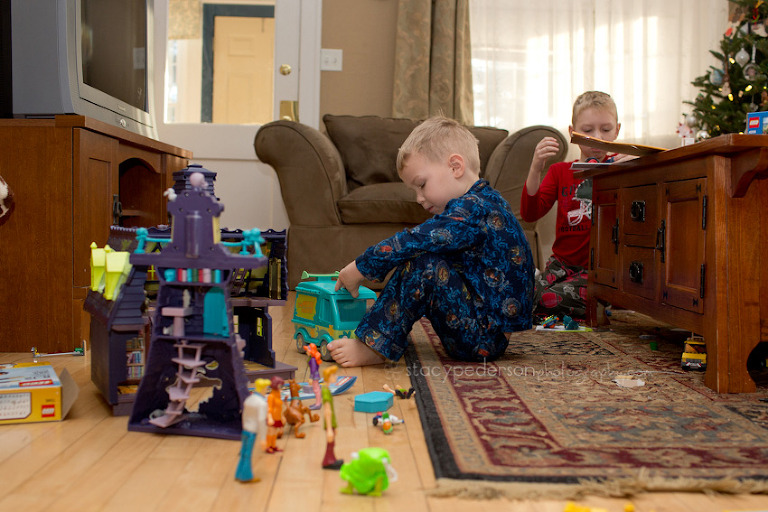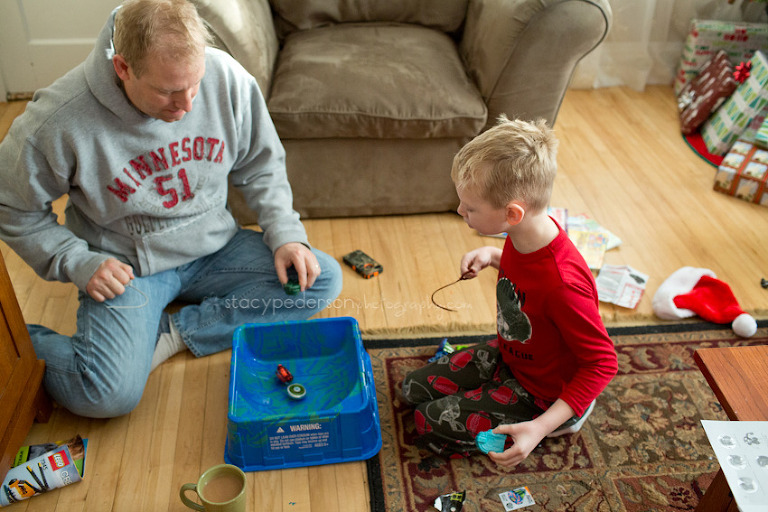 Now on to opening more gifts on Christmas Day after our yummy meal of ham, cheesy hash browns, corn and carrots.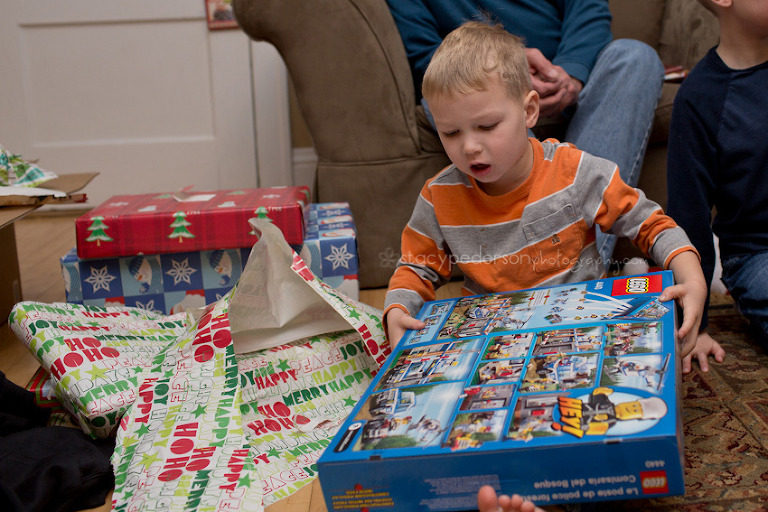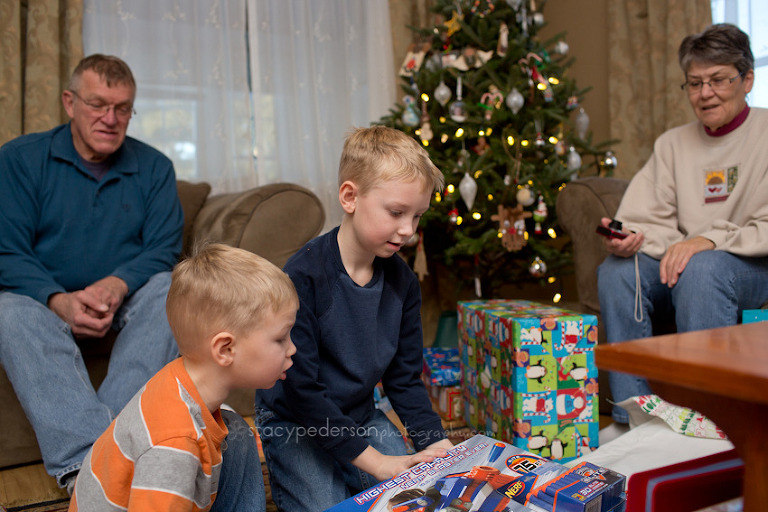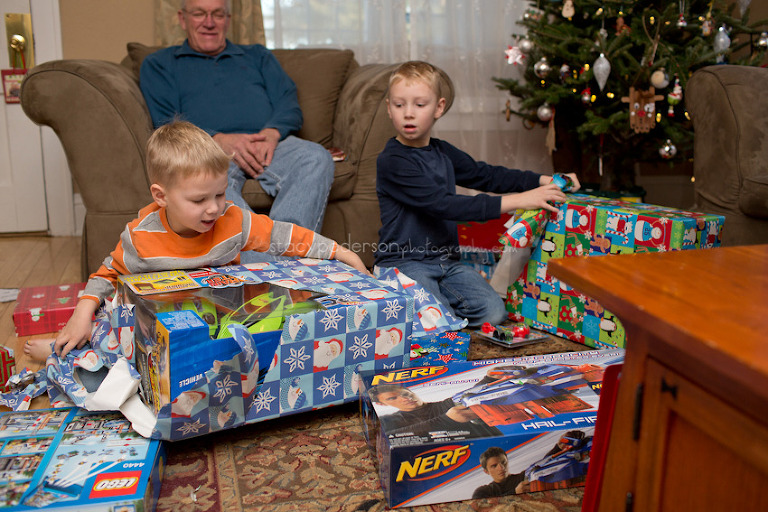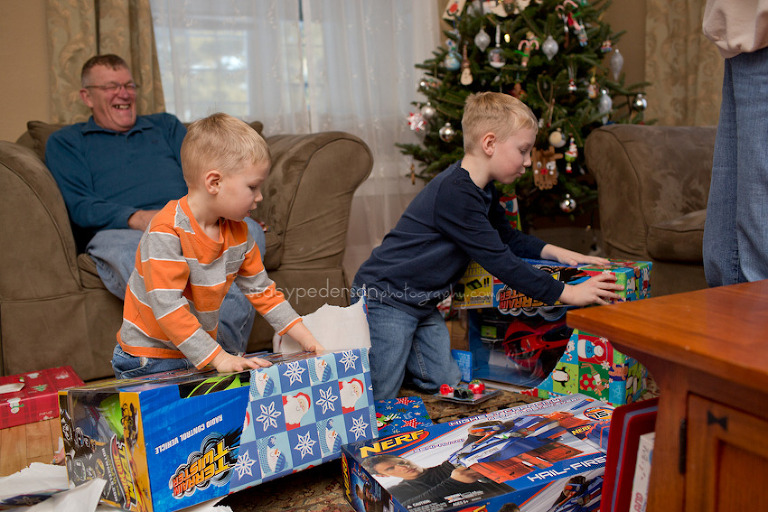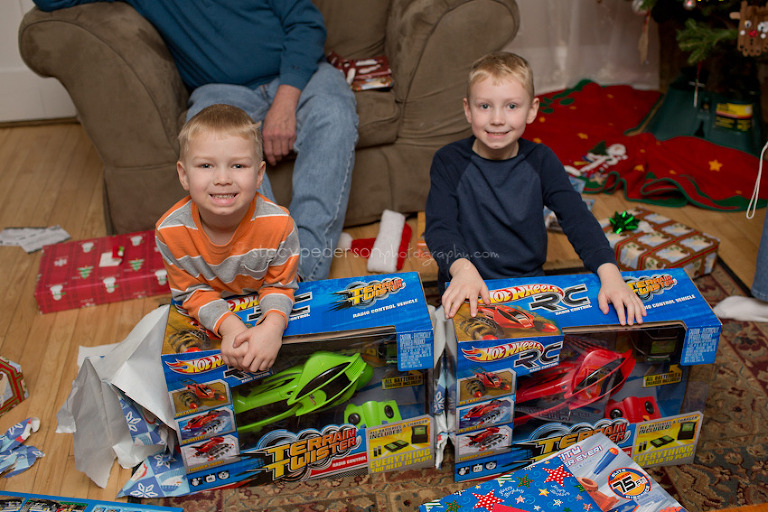 I forgot to add proof earlier this month that Collin somewhat willingly sat on Santa's lap with no screaming.  I think it helped that I stepped out and the lady coaxed him over to stand by Santa and then just put him on his lap.  We were so proud of him.  He is sure making strides this year.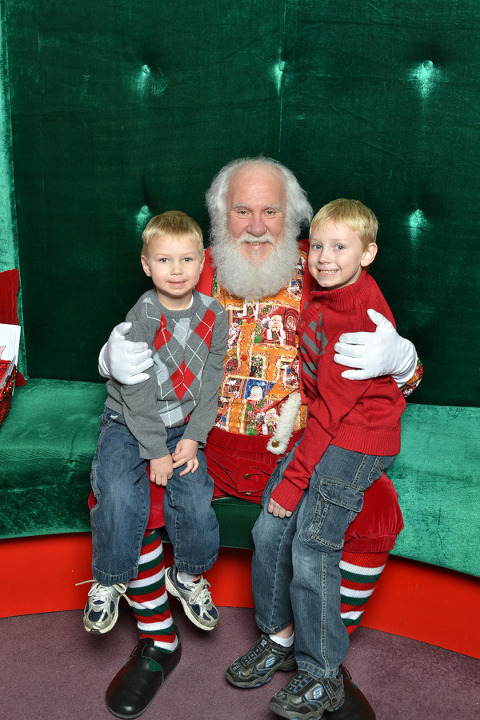 Well I hoped everyone had a Merry Christmas!