Bookings
If you would like to book a session, please follow the links below and fill out the Questionnaire and Contract below.
Session Details and Information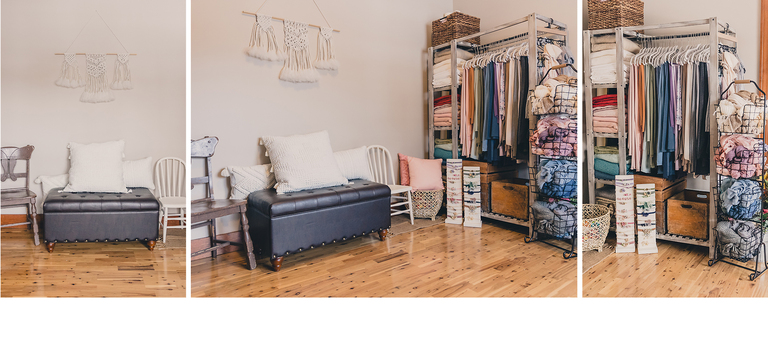 I want your session to be fun and relaxed.  It is best to shoot newborn sessions in the first two weeks of life, but preferable in the 7-14 day window.  They are most sleepy and easier to pose during this time frame.  Babies often start with baby acne after two weeks of life. But no fear, if you are contacting me for newborn photos after this window we can still get some amazing images.  Newborns tend to be the sleepiest in the mornings, so I suggest that sessions start between 9am -11 am.  My sessions include both newborn and family images in your gallery.  My style is more drawn to rich earth tones or natural colors in nature.  If you are looking for a bright and colorful images, I may not be the photographer for you.
Session Sizes
Petite 30 min Session: Newborn only- WRAPPED the entire session.  1-2 colors choices total on 1 solid backdrop, in  1 prop and 1 flokati wool backdrop.
Simple 1 hour Session: 2-3 colors choices on 3 set ups including 1 solid backdrop for posed images, in 1 prop and 1 flokati wool backdrop.  Newborn only.  Fussy and non-content babies will be wrapped.  
Full Signature 2-3 hour Session:  2-3 color choices on 3-4 set ups including 1 solid backdrop for posed images, 1-2 props and 1 flokati wool backdrop, full parent, family and sibling poses.  
Studio Sessions
Studio sessions give you accessibility to all blankets, wraps, headbands, bonnets, hats, props and backgrounds.  I use studio lights during newborn sessions, so no need to worry about raining and gloomy days. Studio sessions will include newborn posed on the posing table with blankets or fabrics, posed in a prop such as a basket, bed or crate, and wool flokati backdrop.   Family and sibling images can also be included with my Simple or Full session.  I keep my studio really warm to help aid a sleepy baby.  Be sure to bring layers of clothing just incase you are warm during the session.
Lifestyle Sessions
Lifestyle sessions in your home are a great way to capture your newborn and family in the comfort of your own home.   It is best if you can declutter as best as possible in main living areas such as nursery, livingroom and bedroom.  I will ask that you give me a tour of your home so I can find the best and brightest locations through out your home.  If lighting is not ideal I will break out my camera flash or even a studio light.  Don't be surprised if I rearrange furniture to complement the best lighting situation.   No worries if I move the couch a bit and find toys and crumbs under there.  You would find the same at my house.  Great locations to shoot in will be the nursery, your bedroom, or your livingroom.  I will ask that you keep your home on the warm side whether it be summer or the winter months to help keep baby sleepy.  If you have  receiving blankets that match your nursery I suggest to have those handy.  I try to use much of your home as possible.  I will bring one prop such as a crate or bucket to use also.
Newborn tips:
Dress baby in loose clothing and no onsie, sleeper is best.  Make sure diaper is on loose so there are no red marks on their body.
Make sure they have a very full tummy before the session.  Full tummy=sleepy baby=easier to pose.  Please feed newborn well before leaving the house.  I may also ask you to feed your newborn before we start.  Breastfeeding mamas, I suggest eating a pretty bland diet 24 hours prior to session to keep babies tummy less gassy.  See breastfeeding food guide below. 
Studio session, make sure to bring plenty of diapers, wipes, bottles, and a nuk.  Sometimes messes happen during naked family poses, so having an extra change of clothes for yourself might be helpful. 
Toddler siblings- at times toddlers can not be the most cooperative during sessions.  A lot has changed in their lives over the past few weeks.  I am a firm believer that food dyes cause extra behaviors.  Please abstain from food dyes for 24 hours prior to session.  Read labels. My own child stopped tantrums once food dyes were eliminated from their diet.  Anytime we let him have a pop tart, bam tantrum city.  Call me crazy.  
If session is taking place in your home please make sure it is nice and warm in your home.  We want baby to be warm and toasty, especially when they are naked.  A warm baby is a sleepy baby.  I do bring space heater and heating pad along also. Be sure to dress yourself in short sleeves so you aren't sweating.
Breastfeeding Food Guide
Here is a helpful guide of foods to avoid 48 hours before your session that may affect your baby.  Acid foods: citrus fruits, all berries, tomatoes and tomato products, pizza, and Mexican food.  Gassy vegetables: asparagus, onions, cucumbers/pickles, broccoli, cauliflower and cabbage.  
What to wear
For newborn sessions I usually suggest parents wear something neutral and simple such as a solid colored t-shirt or tank top.  I often suggest white, cream, grey or black, depending on the look they want.  Most of the time your newborn is photographed in their birthday suit, but I also suggest a plain white onsie for lifestyle sessions.  Also I know there are so many fun receiving blankets these days, please feel free to have one available to shoot with.
Maternity
Maternity sessions are best to be done around 30 – 34 weeks of pregnancy.  We want to make sure we capture that nice baby bump, but are not too uncomfortable yet.  We can shoot in studio, outdoors or in your home.  I do have a small collection of maternity dresses to use also.