Bookings
If you would like to book a session, please follow the links below and fill out the Questionnaire and Contract below.
Session Information
I want your session to be fun and relaxed.  No need to stress about the small details.  We are here to have fun.  I like my sessions to have a combination of traditional posed images and fun, candid or lifestyle images.  Lets face it, if we are photographing children we will only get them to cooperate so much, bribes and all.  Why not make it fun and relaxed and maybe just play a little.  I am a natural light photographer, meaning I try to only use available sun light.  Lets get real, MN weather isn't always blessed with sunshine, so there may be times I need to break out my flash. Your session can take place in a number of locations, my home studio, a lifestyle session in your home, an urban setting, an open field, a wooded location, at the beach, ect.  The possibilities are endless.  Clients will be responsible for any fees that maybe required at a specific location.  Also make sure everyones bellies are full before starting our session.  We were are hungry we are crabby.  This not only includes kids, but adults also.  Bringing snacks is also a great idea.
Studio Sessions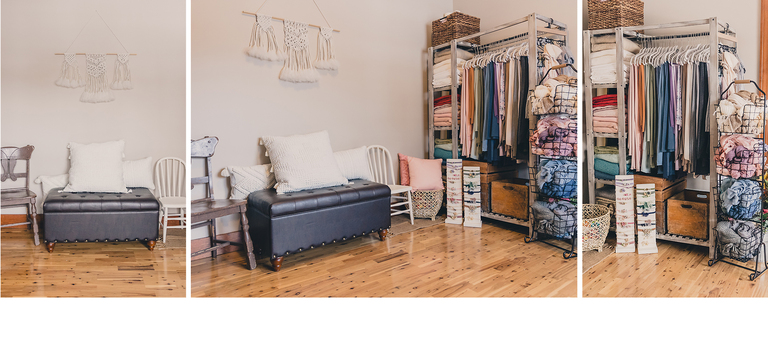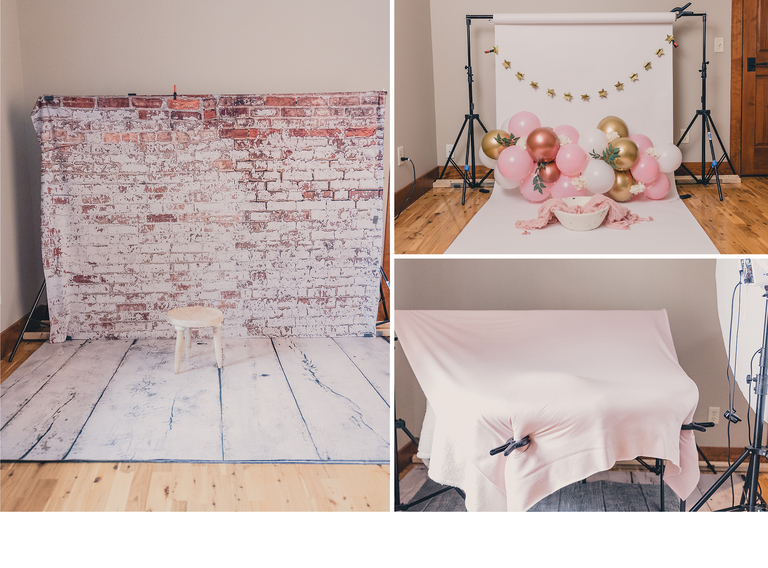 My studio is located in my home. It is small and quaint. My studio is perfect for newborns, young children, and small family sessions.  I do use strobes in my studio, so time of day is more flexible for studio sessions. You will see in my studio sessions I do not use a lot of props. I keep my sessions simple, focusing more on the person I am photographing. I do photograph 1 year cake smash sessions that will be tailored to the child's birthday theme and will provide more props for those sessions, but you provide the cake.
Outdoor Locations
I love to shoot outdoors were everyone has room to move and play.  I know some photographers prefer to shoot with overcast skies, but I love to shoot on bright sunny days if possible.  The sunshine just makes colors pop.  My favorite time to shoot is 2 hours before sunset.  I love golden, backlit images at sunset.  The light is soft and heavenly.  If sunset doesn't meet your family's schedule, we can shoot at any time of the day, but locations will have to be chosen accordingly.  Early morning is my second favorite option. The sun around midmorning until late afternoon can be harsh and produce unwanted shadows on faces, like raccoon eyes, even on overcast skies.  Shaded locations will have to be chosen when shooting during theses hours.  Urban locations are perfect during these hours.  Just because it is winter doesn't mean we can get outside.  I also love shooting in the winter on warmer days, especially after a fresh snowfall.  Oh and don't be surprised if I have you twirl around until I find the best direction of light falling on your face.
Extended Family Sessions
I capture many family sessions during the summer and get asked my workflow. Here is a little breakdown of what I do. I typically start with large group photo. Then grandma and grandpa with grandchildren. Grandma and grandpa with their adult children. All couples, all siblings (including adult siblings), each individual family unit and if there is time each child individually. I can usually get a group of 20 individuals done in my 1 hour Simple session if we stick to one general location. If your session if located on your family farm/property and we need to travel to other locations then my Full Signature session would be more fitting.
What to wear
For family sessions, choose clothing that has coordinating colors, but not necessarily matching.  It will make the process much easier, if you find a piece of clothing that you love, just build the rest of the family's clothing around that.  Think about the location you are wanting your session to be held at when deciding on colors. If it is the beach, think of either bright or light and airy tones. If the location is more wooded, then stick to more rich and earthy or muted tones.  I also love textures and layers.  Please stay away from logo wear, as it is hard to photograph. Beach sessions I also suggest shoes and apparel that you can easily dip your toes in the water. Make sure clothing is comfortable and you can move easily in it.  If you are not comfortable, it will show in your images.