Swim, swim, and swim some more.  We have been hitting the pool at Izaty's a lot this year.  Tyler rather go to the pool than the beach this year.  He is getting good and his jumps into the pool.  We have been trying to go once a week in the evening with friend and sometimes have pizza and pop for supper.  I think one time we were there for 4 hrs.  I have finally got enough of a tan on my legs this year that I actually braved some shorts in public this week.  Here are a few from the other evening.  I just loved the soft evening light.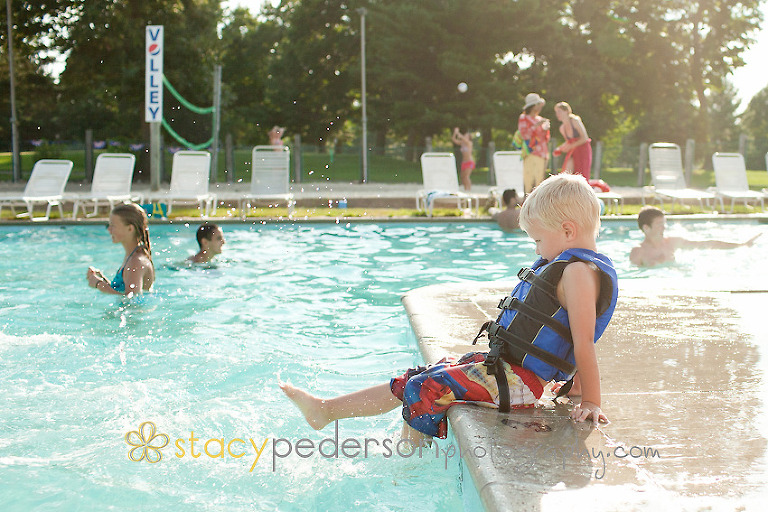 Collin swimming across the deep end all by himself.  He was a little braver this time around.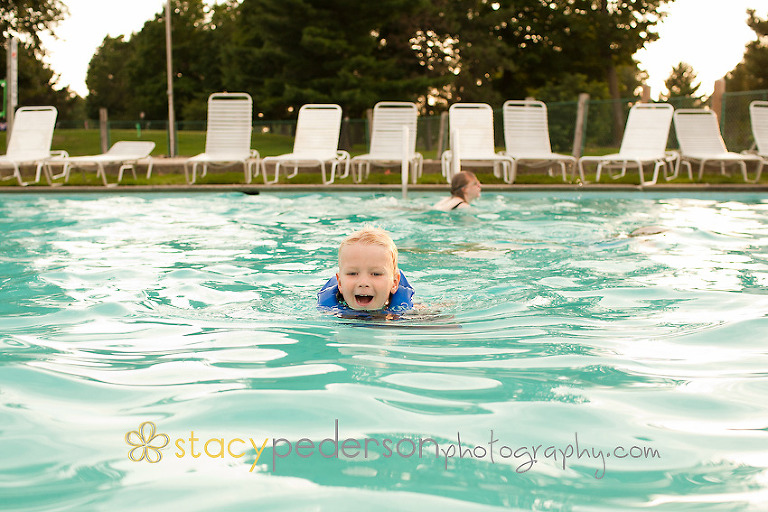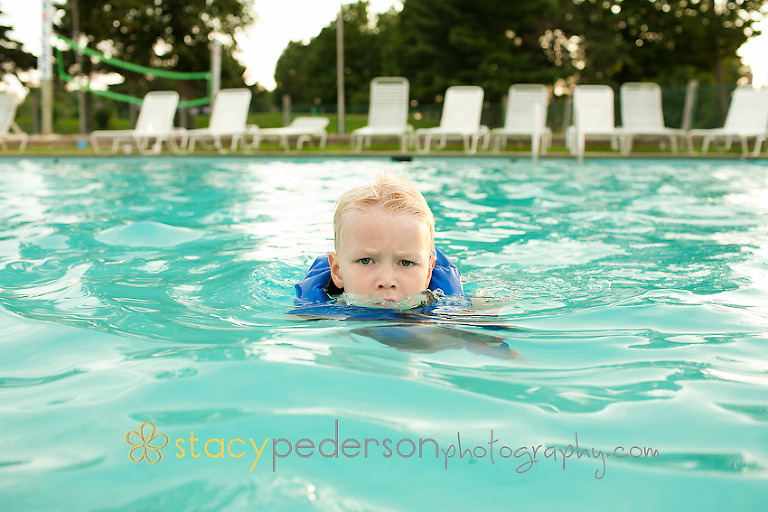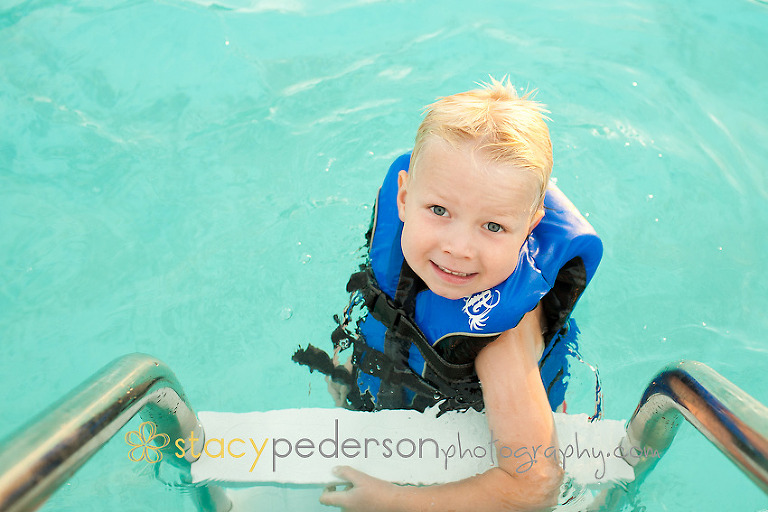 He swam a long way on his back too.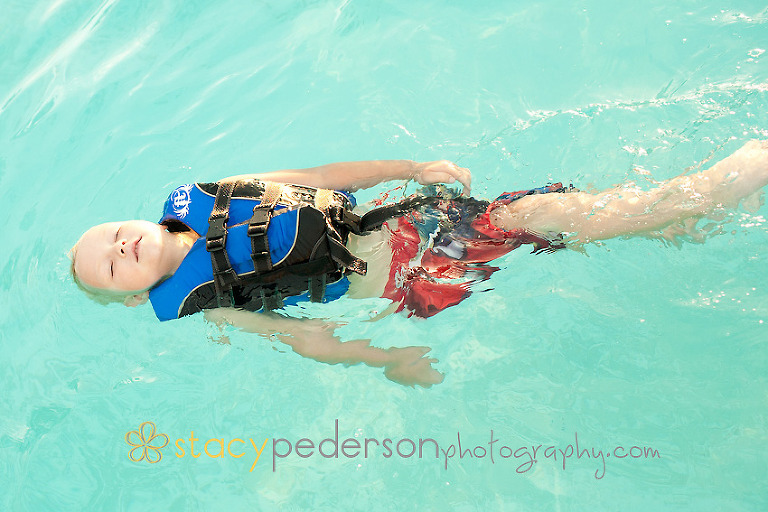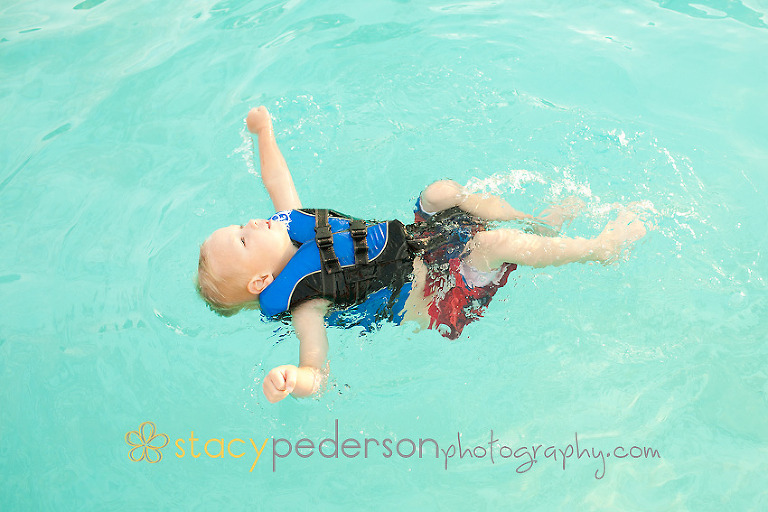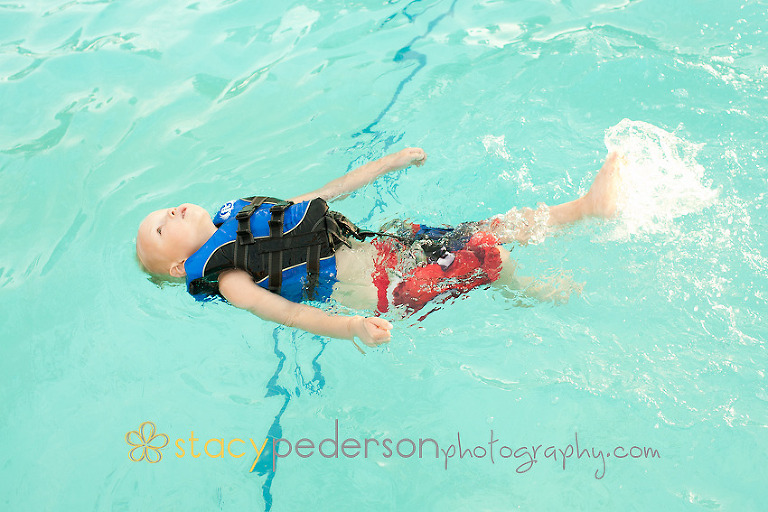 A rare glimpse of brotherly love.  Tyler was carrying Collin around.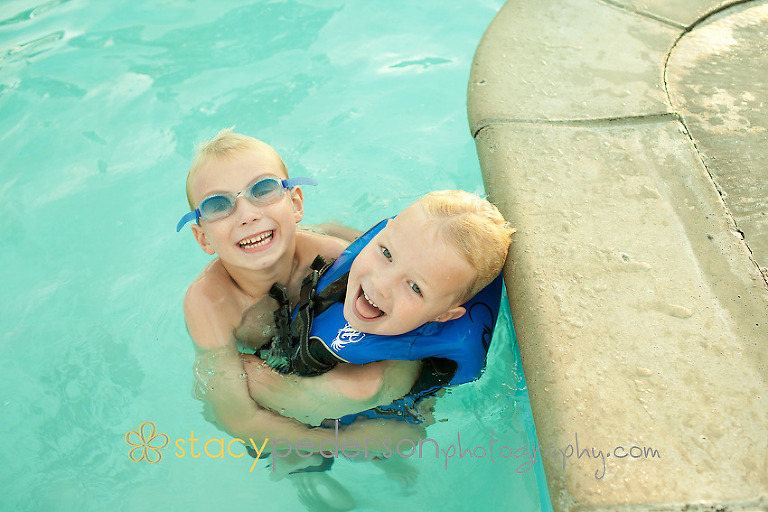 Tyler was pretending he was in the Olympics this night.  He was swimming away and doing tricks aka dives.  Well not really tricks and belly flops.  Least that night he didn't do a big belly flop like on a busy Sunday like last weekend and come out of the pool and say repeatedly really loud for the whole pool to hear that he hurt his nuts.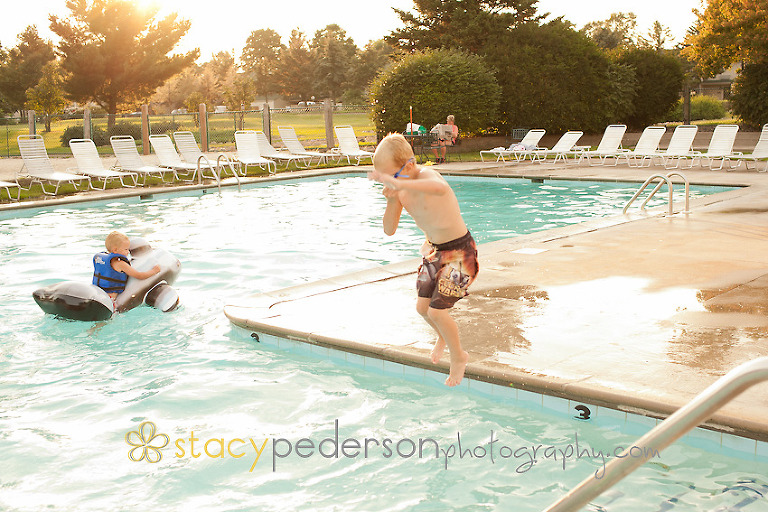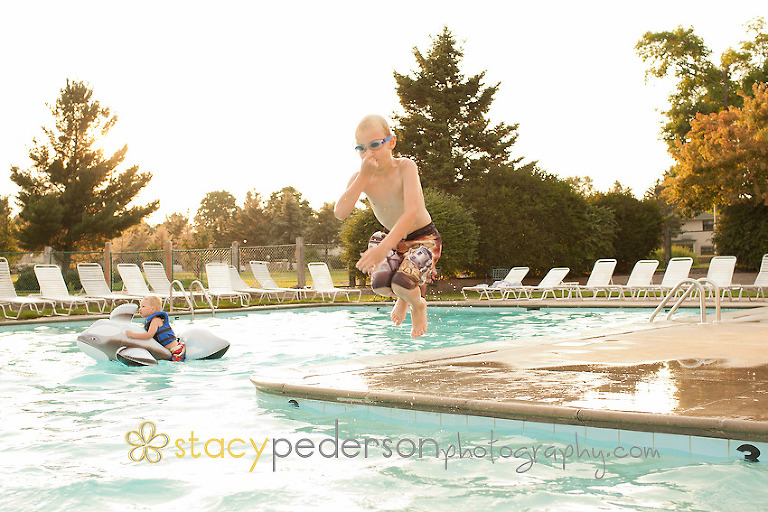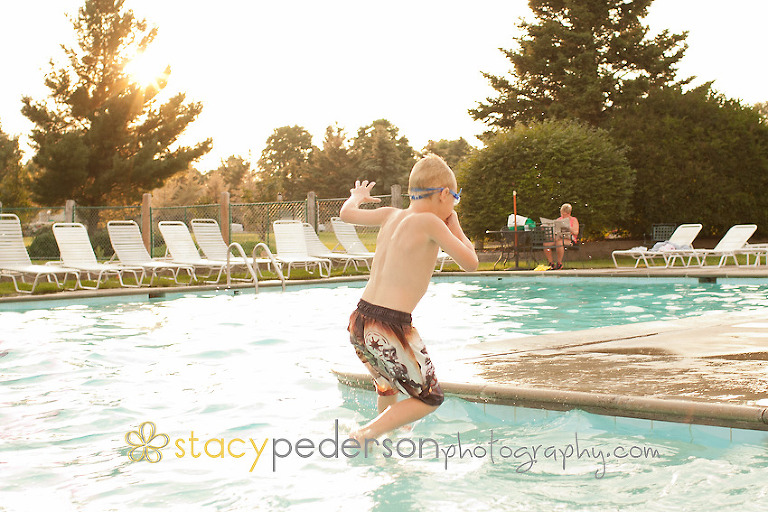 Little too close to the side for comfort, but what is a mom to do…