Shane and I took the boys to the Mille Lacs County Fair in Princeton on Friday after supper.  We met up with Shane's cousin Derek and his son Dylan.  Unfortunately Dylan's little sister was feeling under the weather so she and her mommie stayed home.  Tyler was also excited to see one of his daycare buddies there and they got to go on a few rides together.  They had the races that night and the kids were bummed that they couldn't go see them.  We promised that we would take them.  Not sure if we will get there this year since there are only until Labor Day, but hopefully next year we will go.
The boys got to pet a new little calf.  She was so cute and soft.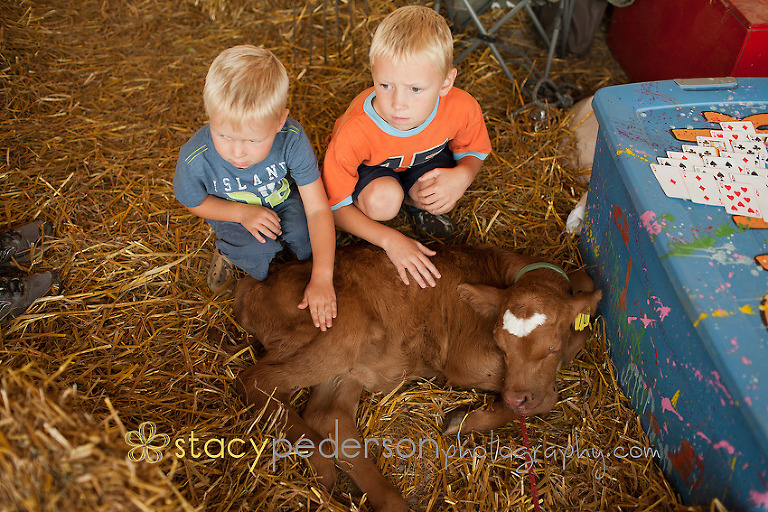 The boys deal was that Shane and I would buy them tickets for rides, but the had to spend their own money on games.  The joys of an allowance.  They decided on this one since it had these fine looking guns they could win.  Tyler's lasted about 5 min before the tip of the gun broke off and Collin's broke the next day.  Tyler wanted to go back and win a new one.  I had to convince him that he would be wasting his money and it would break right away.  I suggested to save his money and buy a good one at Target that won't break and probably for the same amount of money.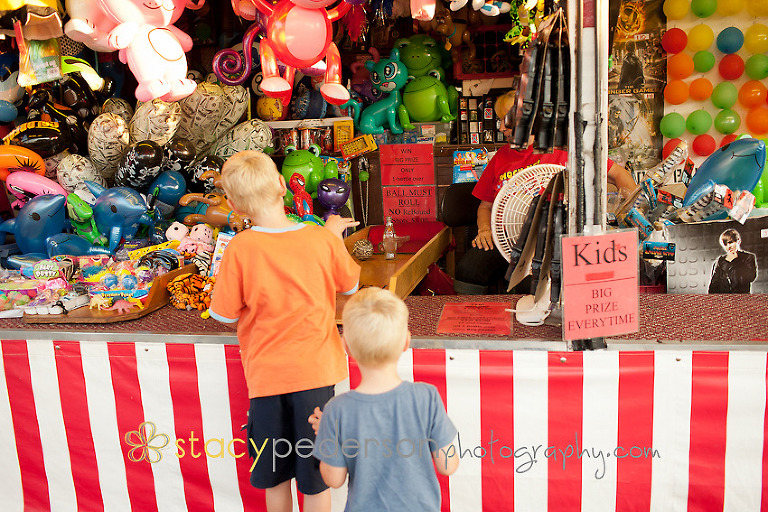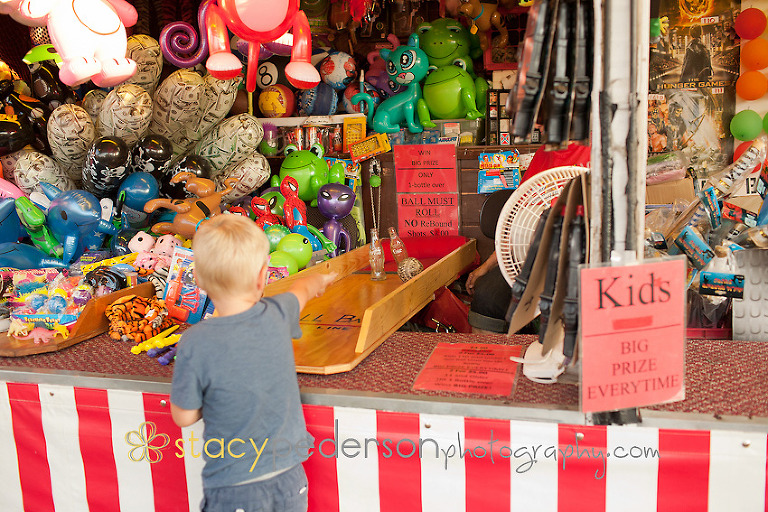 Tyler and Dylan racing down the slide.  The carnie guy let them go again for free.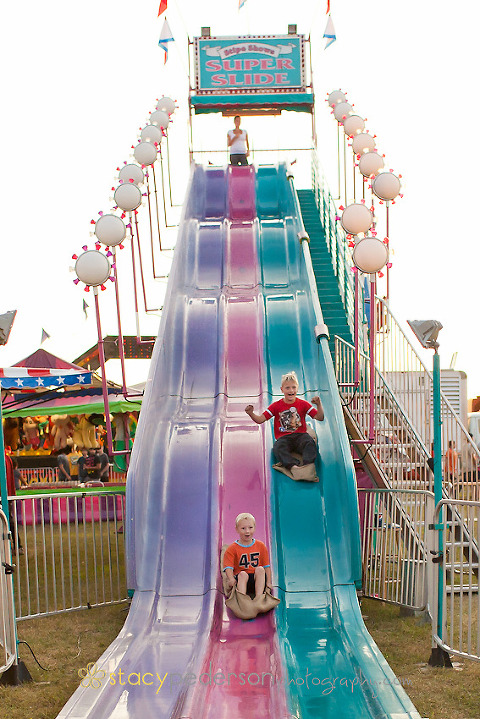 The whole crew on the dizzy dragons and no one complained that they were going to puke this time.  They didn't want to go on them at Onamia Day's this year, because we had a really spinny one last year and it made us feel sick.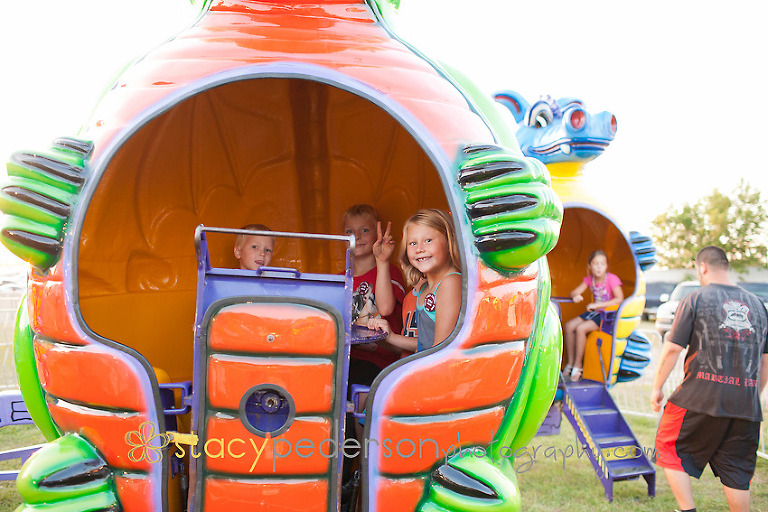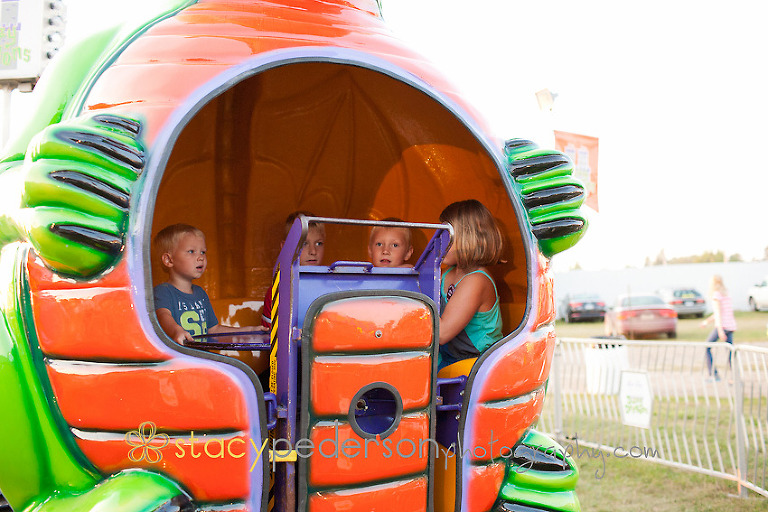 Collin was a hair to short for this and I didn't want to waste tickets for myself so Tyler and Lexi did this one while Dylan picked a ride that Collin could go on.  What a sweet cousin.  (At first glance at this picture I thought it said Strip Show, not Stripe.  I was sort of thinking OMG until I reread it.)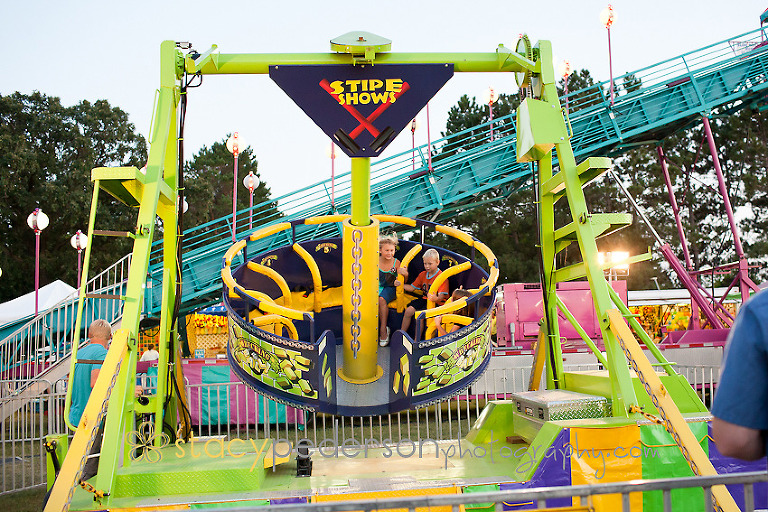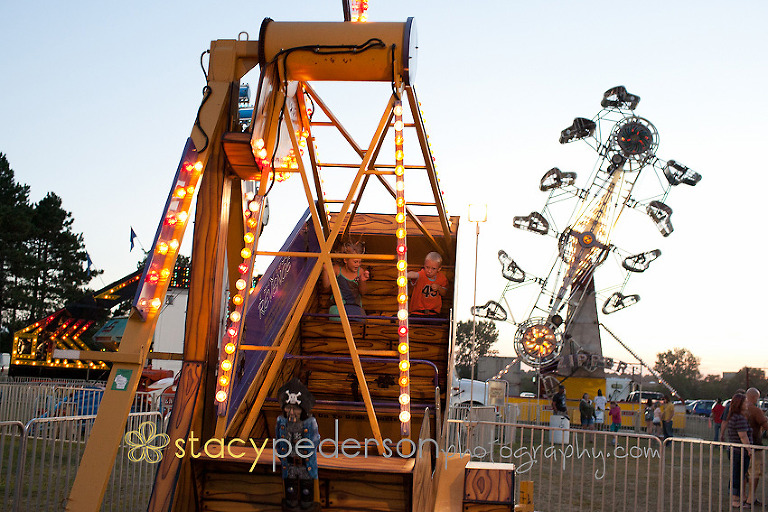 Tyler watching his buddie Lexi brave the Bullet.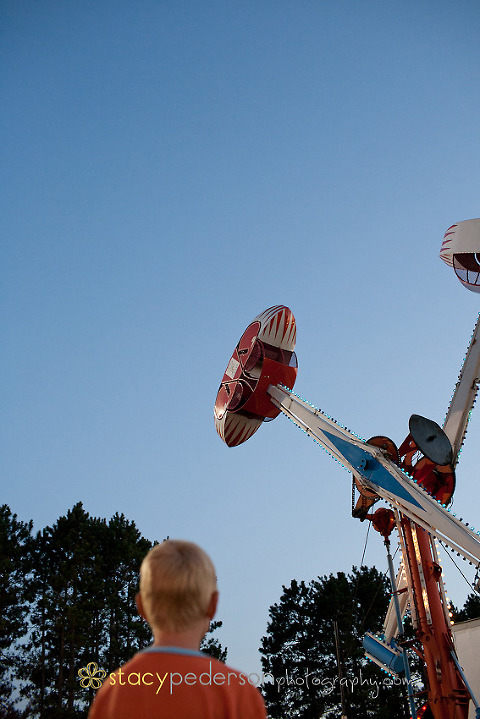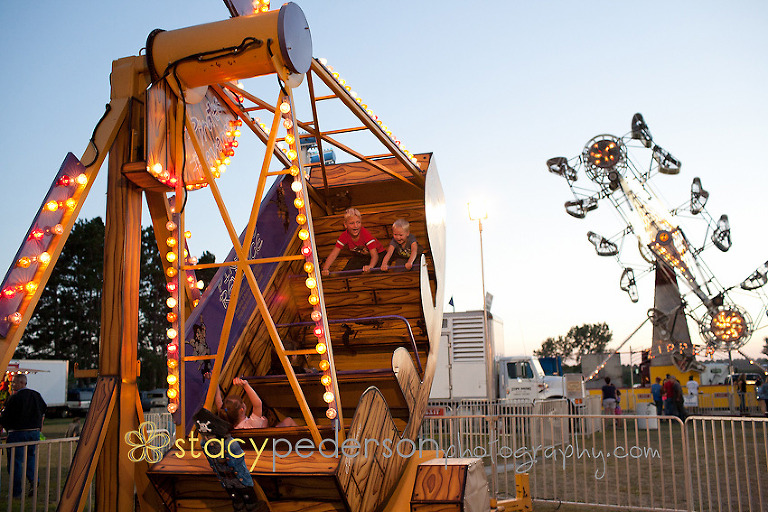 This was a friendly little guy.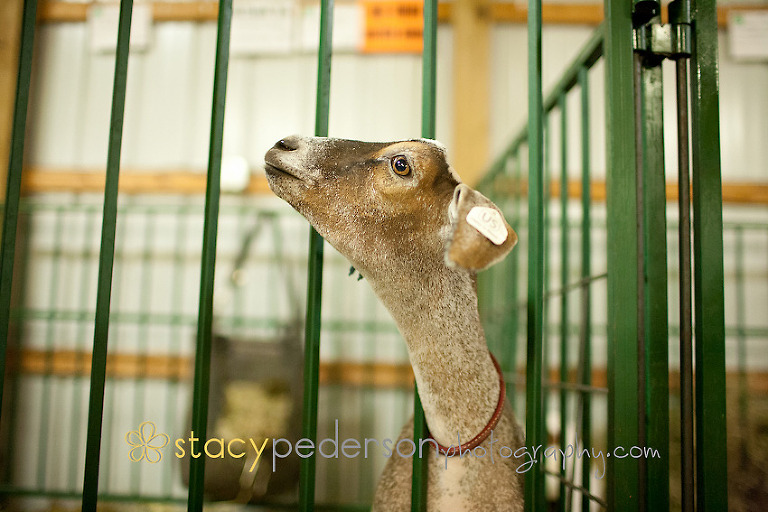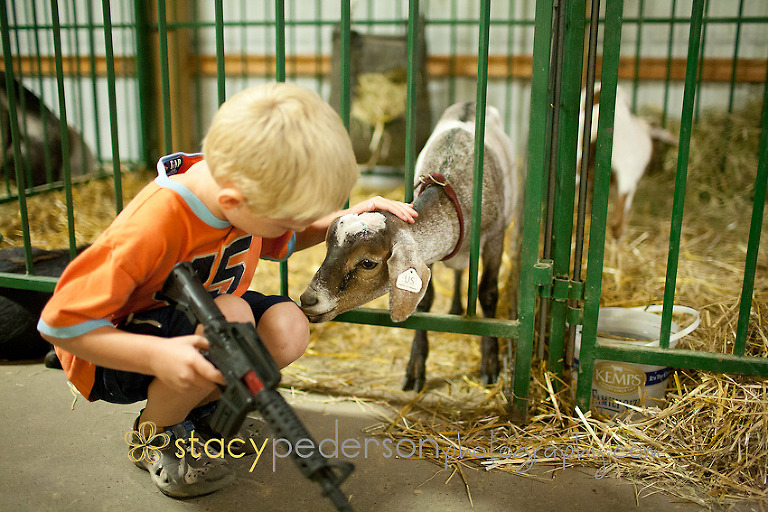 The poor boys watching the cars drive to the track.  All we heard about most of the night was about wanting to go to the races.  If I would have looked at the schedule we maybe could have got their earlier and skipped a few things for the races.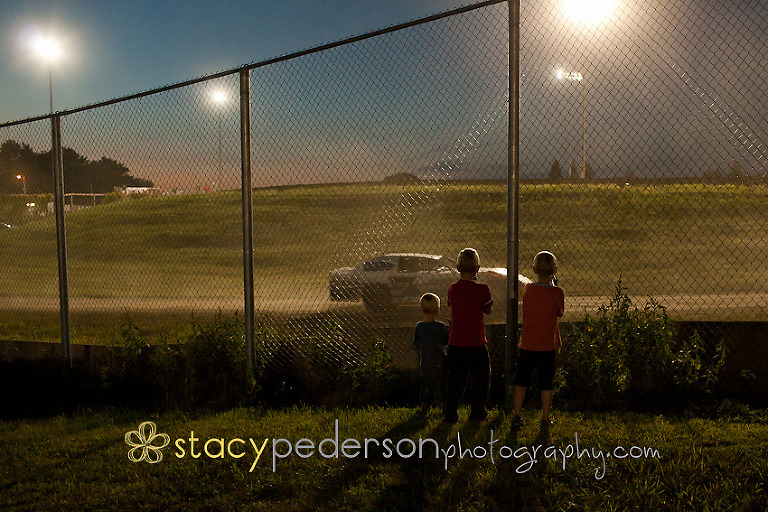 The cloud of dust from the track looked neat with the lights shining through.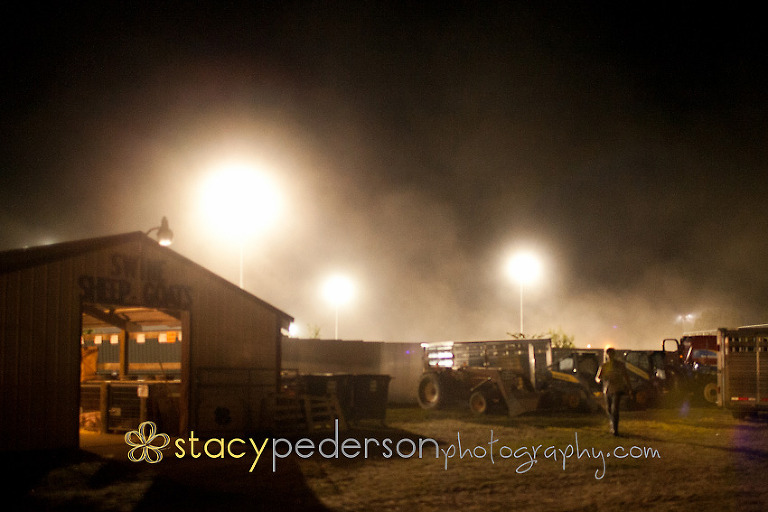 Collin peaking at the cow on our way out.  His little window was open on the outside of the cattle barn.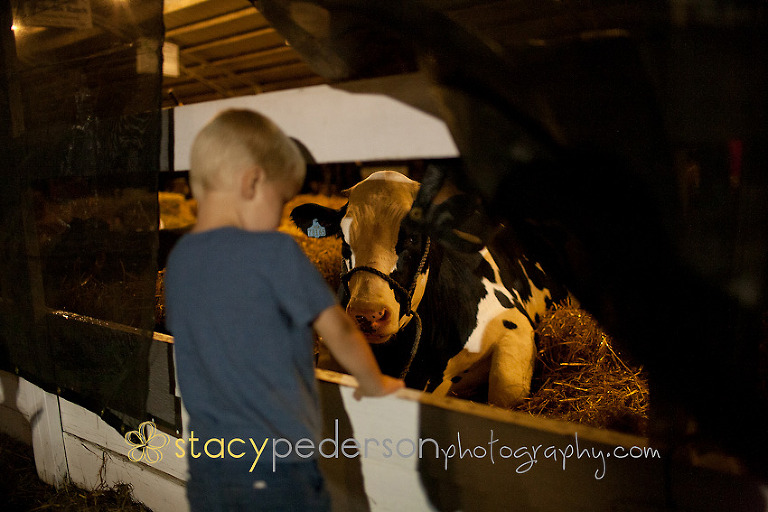 Collin having fun with his shadow.  We actually had two shadows as we walked down the road.