Wow, what a great weekend we had.  The boys had a blast going on rides, playing carnie games, kiddie parade, kids activities, demo derby and good food.  Shane and I had a great time too working the hamburger stand Saturday evening and then going "out" on the town.  We haven't done that in years.  I am glad a storm rolled in Sunday evening so we could recuperate.
The boys playing some carnie games.  Nothing like listening them complain about crap braking and falling apart hours later.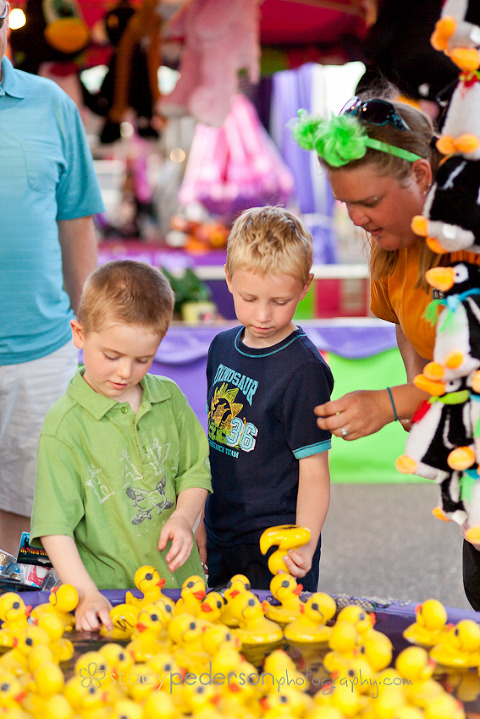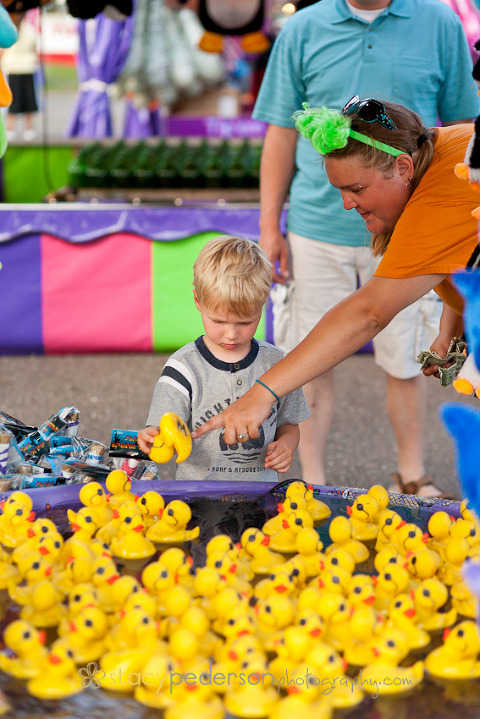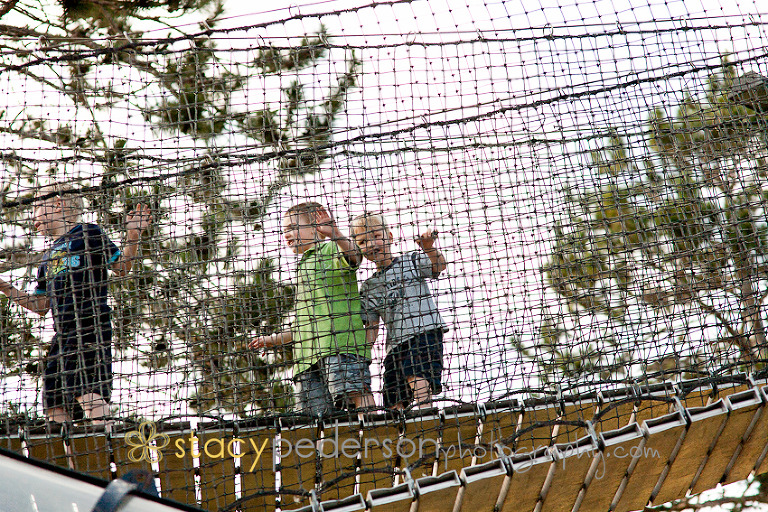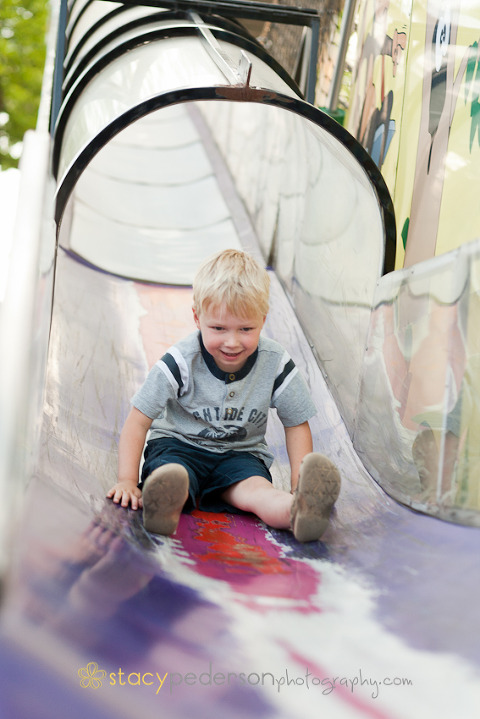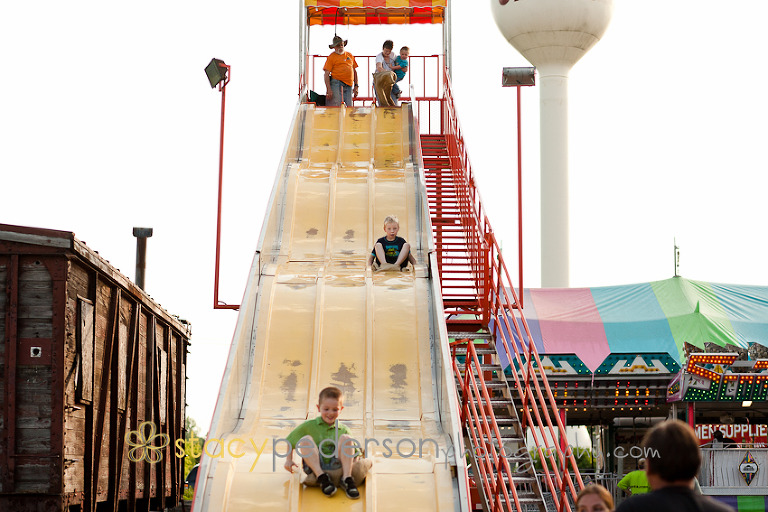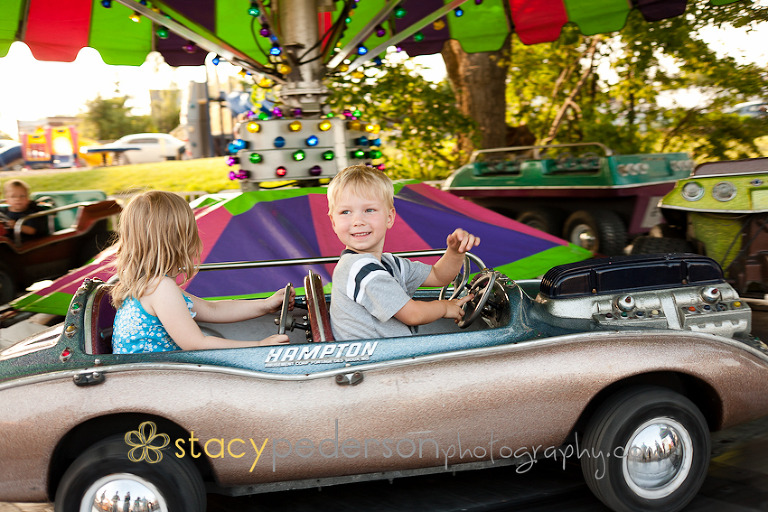 Me, Tyler and his buddie right before we got on the "Spaceship 2000" as Tyler calls it.  I used to love this ride at a teen, but not anymore.  Puke!!  It was too hard for an old lady to breath.  I don't like the feeling of all of my innards and cheeks being sucked to by backside.  Oh and the hot stuffiness and operator guy smoking in there didn't help either.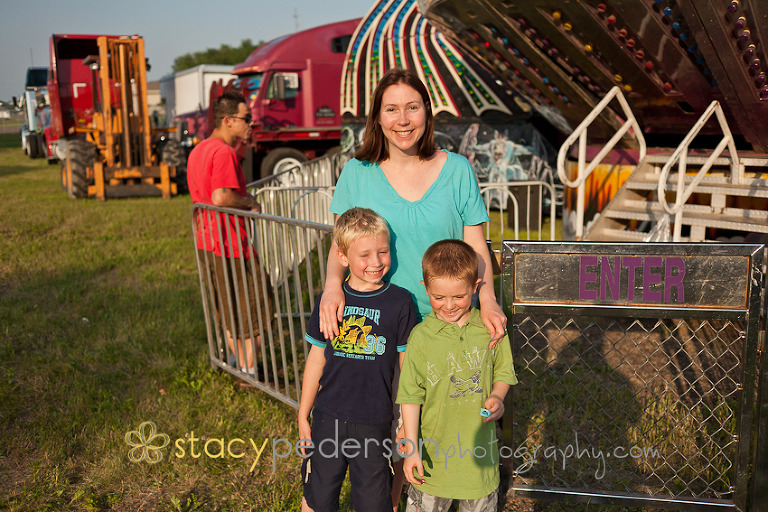 We really had to really convince Collin to get on the little roller coaster.  It wasn't until almost every one was one that he decided.  I think he was glad he did.  Big smiles.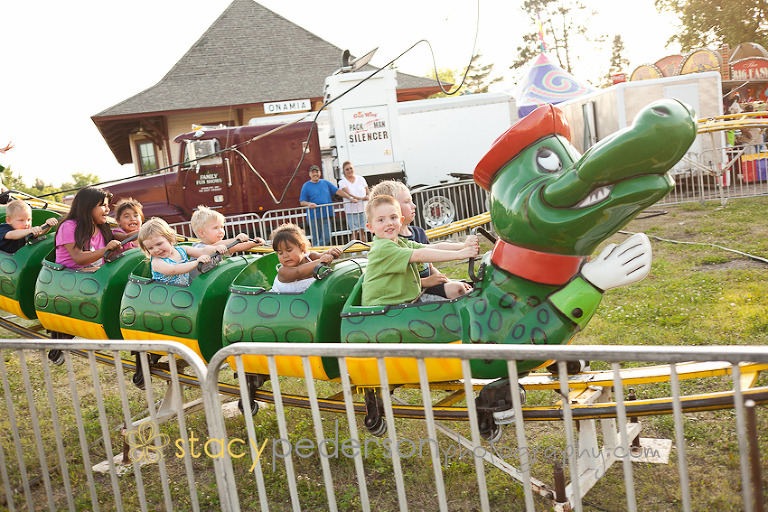 Tyler and his friends, Larkin and Crosby in the Kiddie Parade.  Collin didn't want to participate.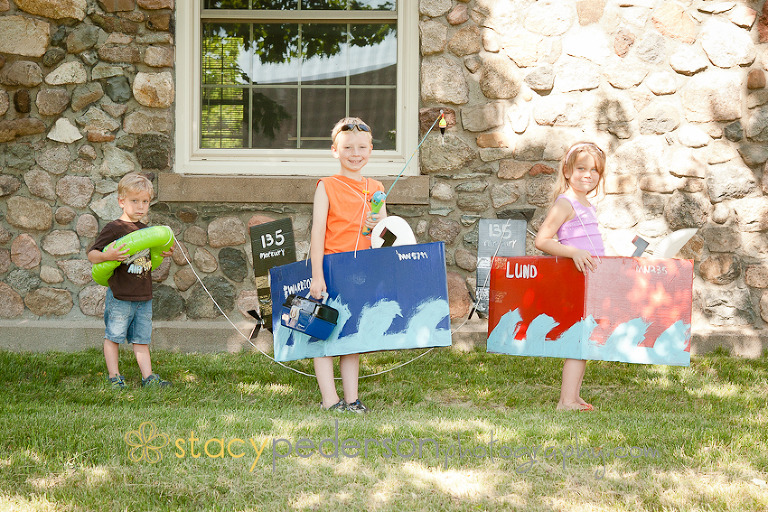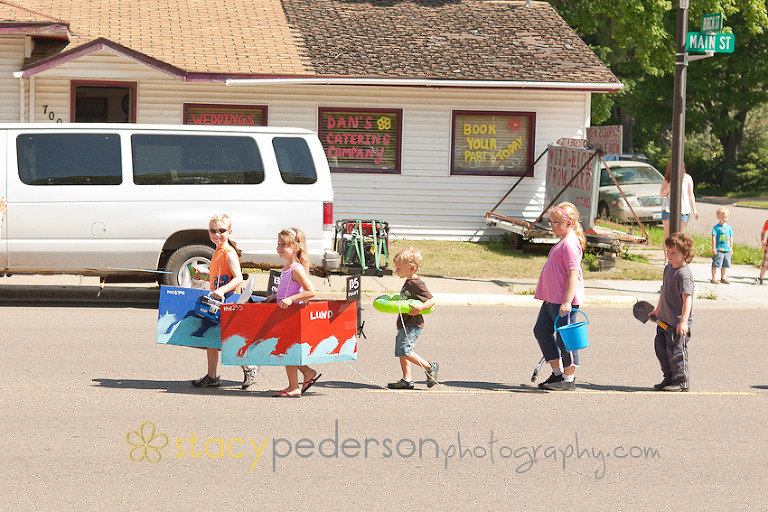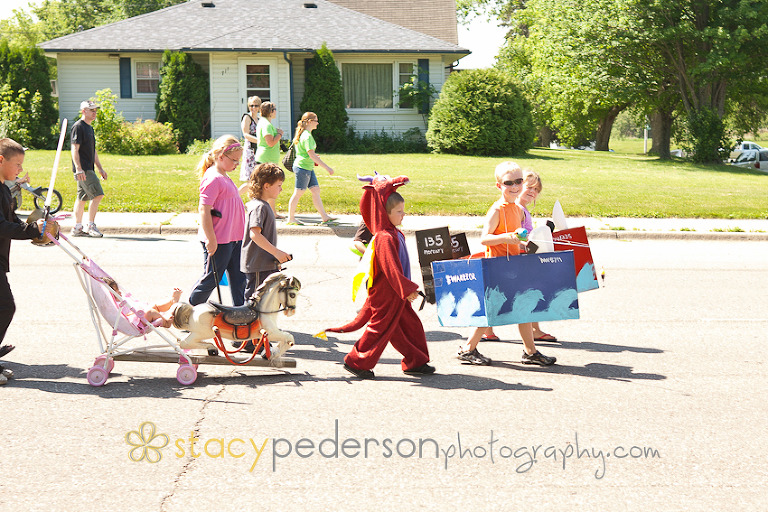 Oh and they won 1st place in their division.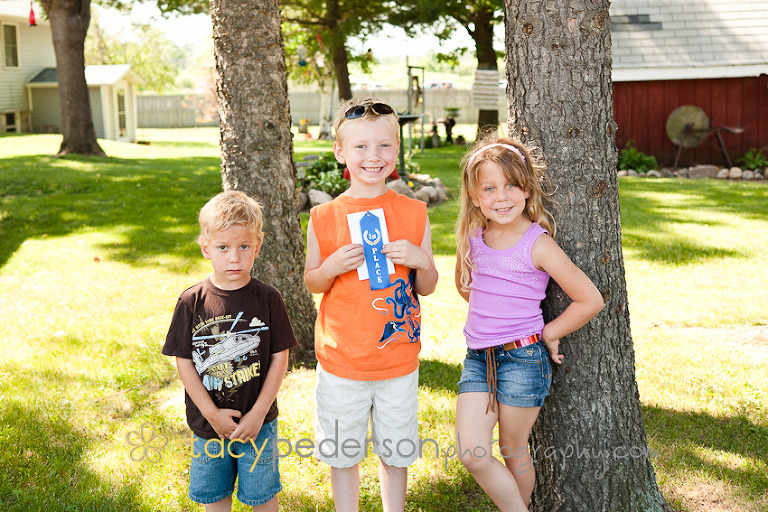 Collin doing the coin hunt and actually trying this year.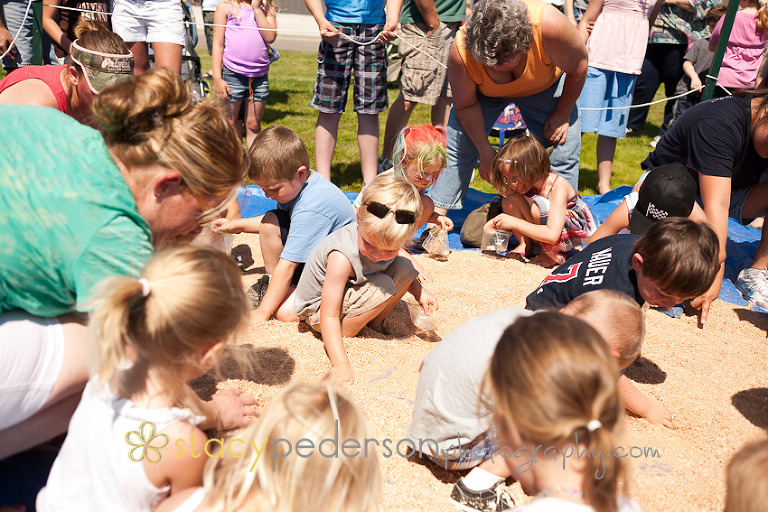 Normally Tyler opts out for the face and hair painting, but came around this year.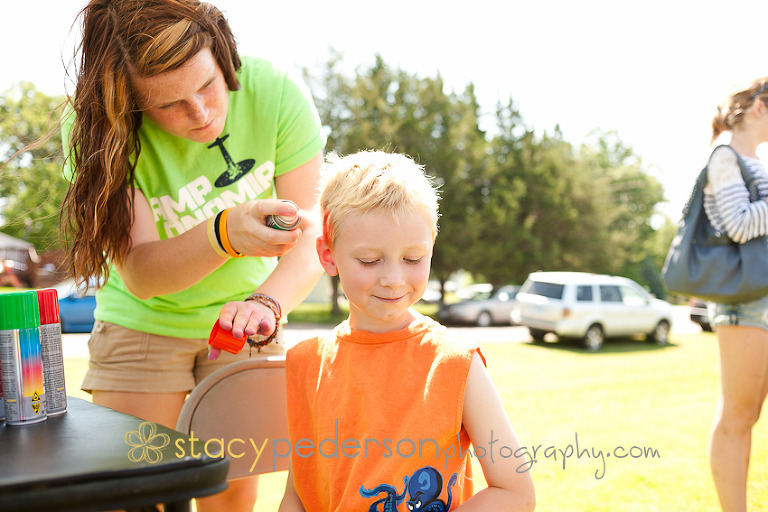 Tyler, Collin and their other buddies waiting for the turtle races to start.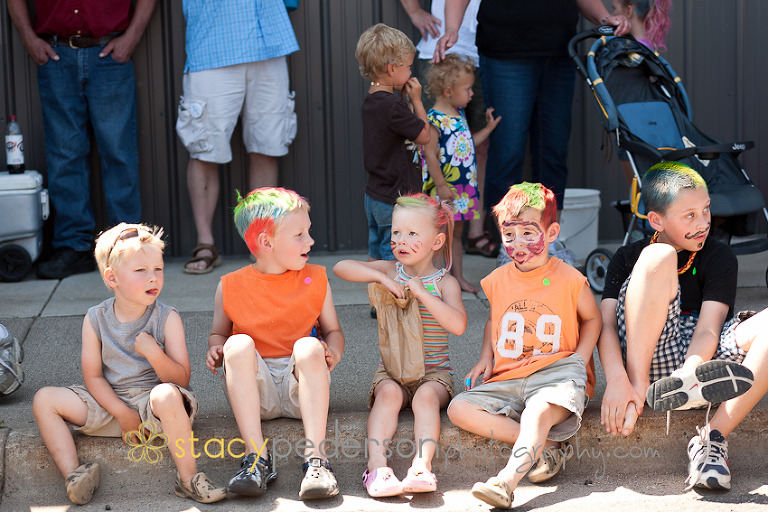 It ended up that neither of the boys wanted to do the turtle races once we got there, but mom said too bad.  We caught them and you are going to do it and just have fun!!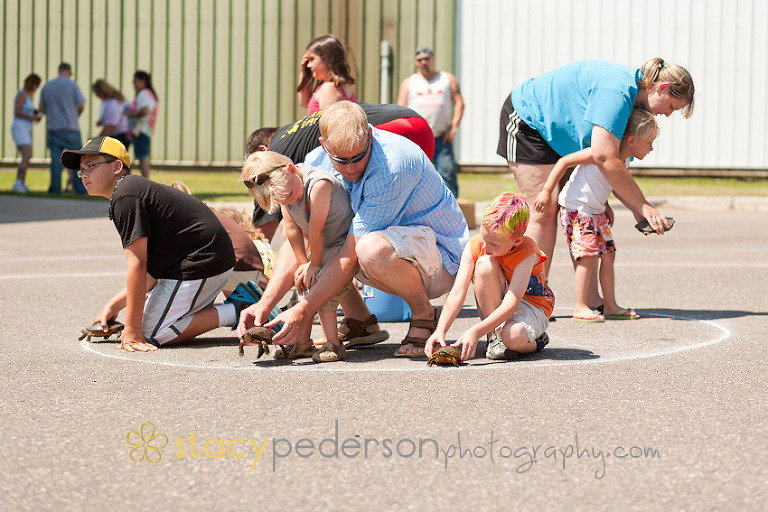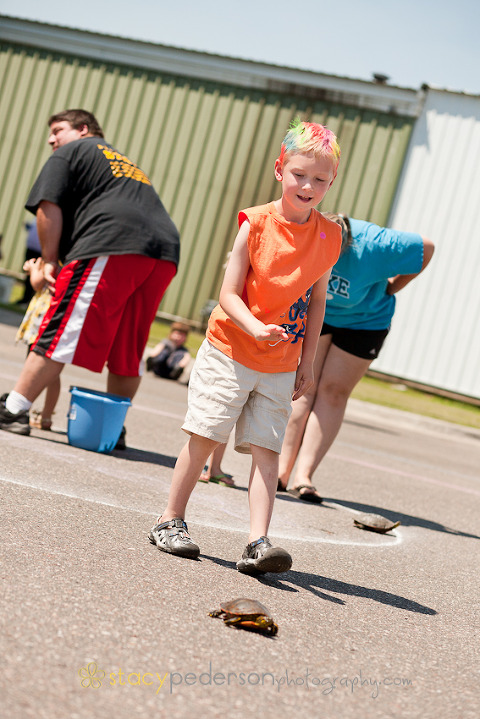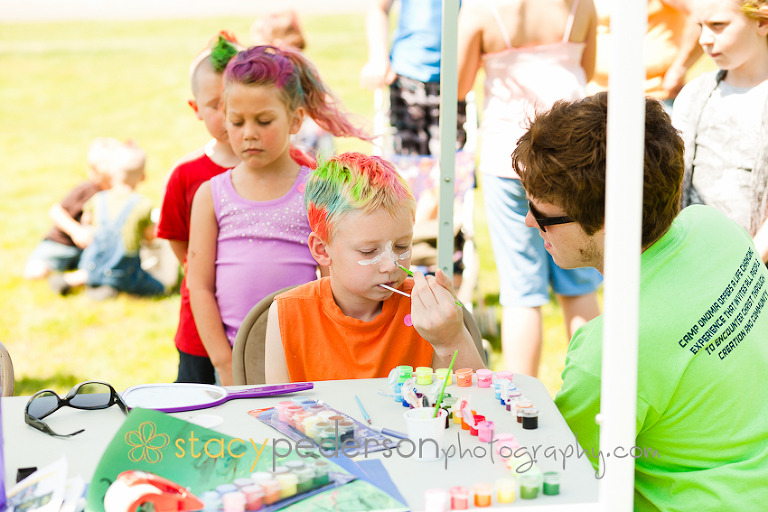 Parade and sugar rush time!  Up ahead was their favorite of the parade.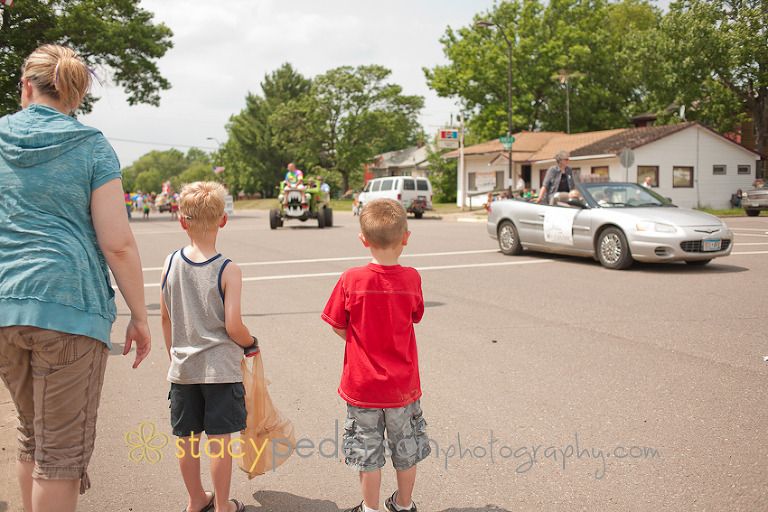 The kids dancing to the marching band.  Tyler was a sight to be seen.  He has some smooth moves.  Who says white boys can't dance.  Well I guess maybe this one.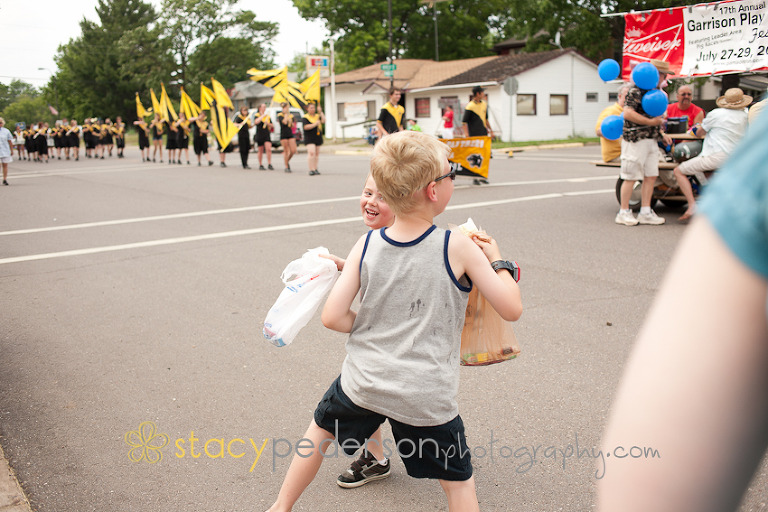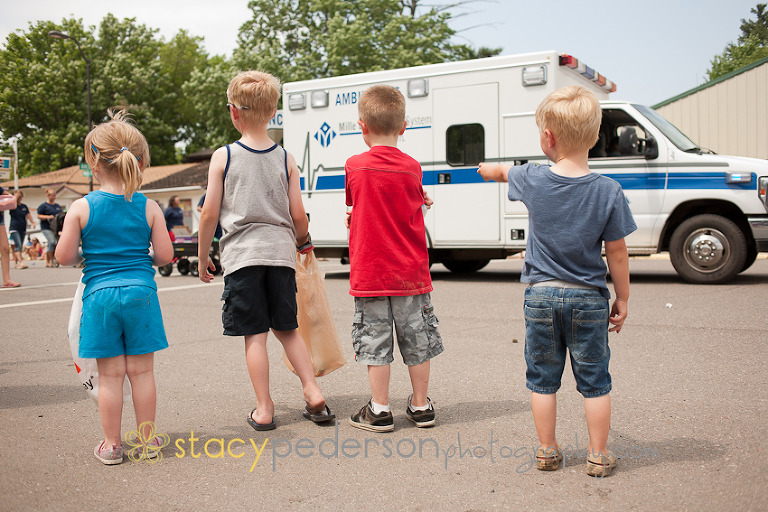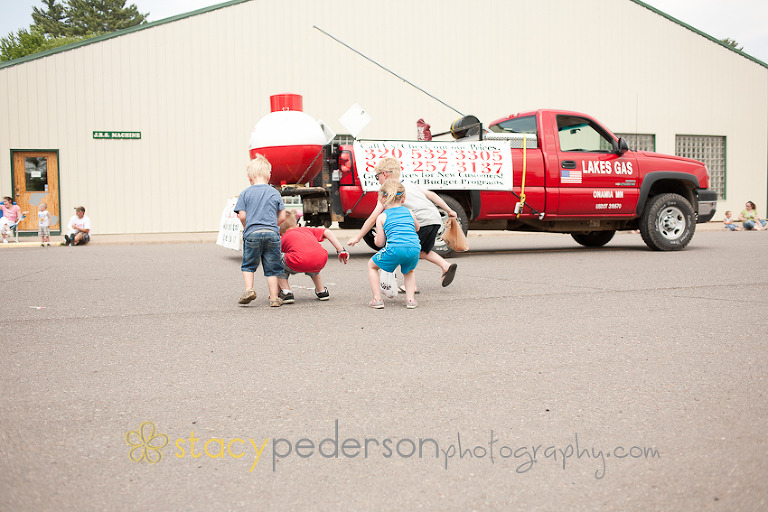 I was proud of Collin actually getting out there this year and getting some candy.