It has been 2 weeks since we got back from Orlando, Florida and life have been really busy to get time to blog about our trip.  Between busy life and a ton of pictures to go through and get organized.   I just haven't had a lot of time to sit in front of the computer and deal with pictures.    So far I have gotten through day 2 so I might as well get a start on it.  Our pictures are a mix of digital, film and iphone/ipod.  A few are in thanks to Tyler, who was way worse than me, trying to get the perfect shot on his ipod.  He didn't care for me to get a great shot of him with a $$$$ camera and lens, but with his ipod.  I guess he has a little of his mommy in him.
The boys did well on the plane.  I wasn't sure how Collin would do.  I was a bit nervous that he would get scared, but he just sat there with a big smile on his face.  I think this was the best time I had flying too.  I don't care to fly, but with 2 kids flying for their first time, I couldn't act to nervous.  They went through security well and had lots of questions about it and why we have to go through it.  During take off Collin got to sit by the window and then later Tyler got the window seat.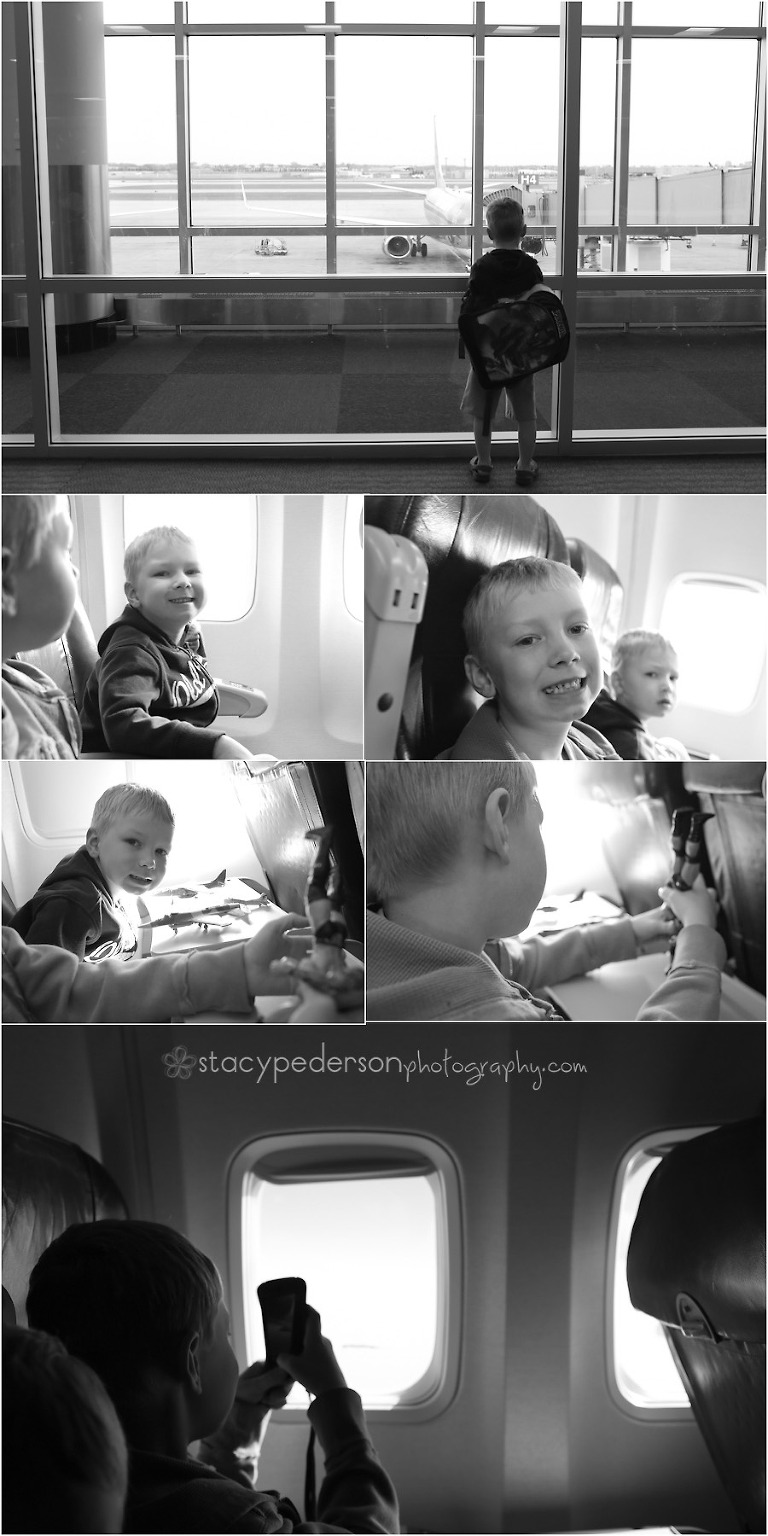 We were looking forward to the week in the upper 80's-low 90's after our cold MN spring.  We got to our hotel in Orlando early and had a gorgeous afternoon to hang out by the pool and soak in the fabulous Florida sunshine.  We forgot goggles for the pool and waterparks, but no fear our hotel gift shop had an abundance of supplies and googles at a great price.  I was surprised they didn't charge an arm and a leg for everything.  The boys had a great time in the pool and had contests who could hold their breathe the longest.  I got the cutest picture of Collin all tuckerd out.  We don't get Nickalodeon channel any more, so the boys got their fill of SpongeBob in the evenings.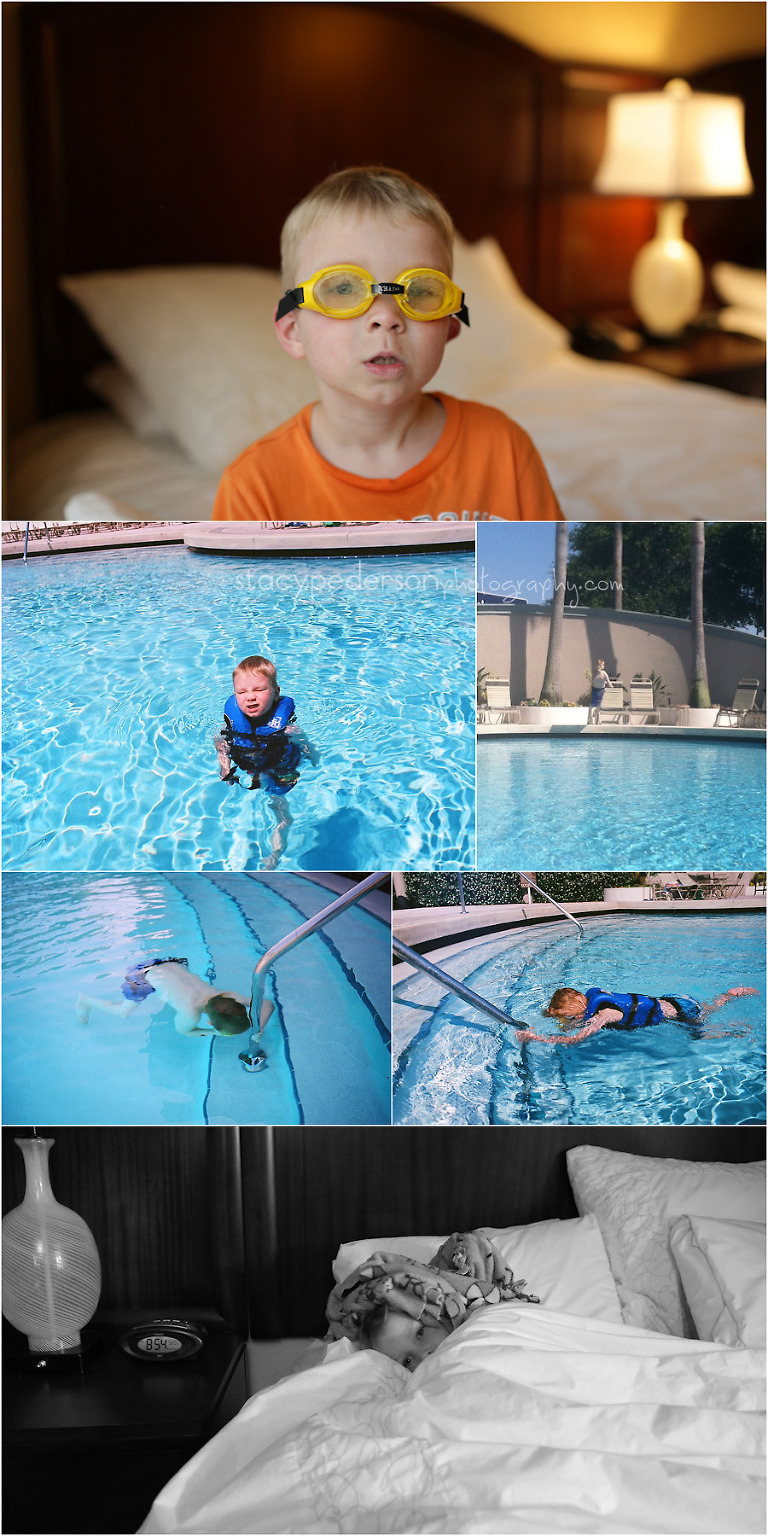 We spent the first day at Animal Kingdom.  We were surprised how much shade was there, which was great for us Minnasotans to adjust to the sun and the heat.  Right away, Tyler was set on going on the Kilimanjaro Safaris.  Good idea before the heat hit.  The photographer in Tyler was really coming out.  We was getting a tad upset if an animal was on the other side of the vehicle or when he couldn't get that great shot.  He did get the only picture of the rhino that was crossing right in front of us.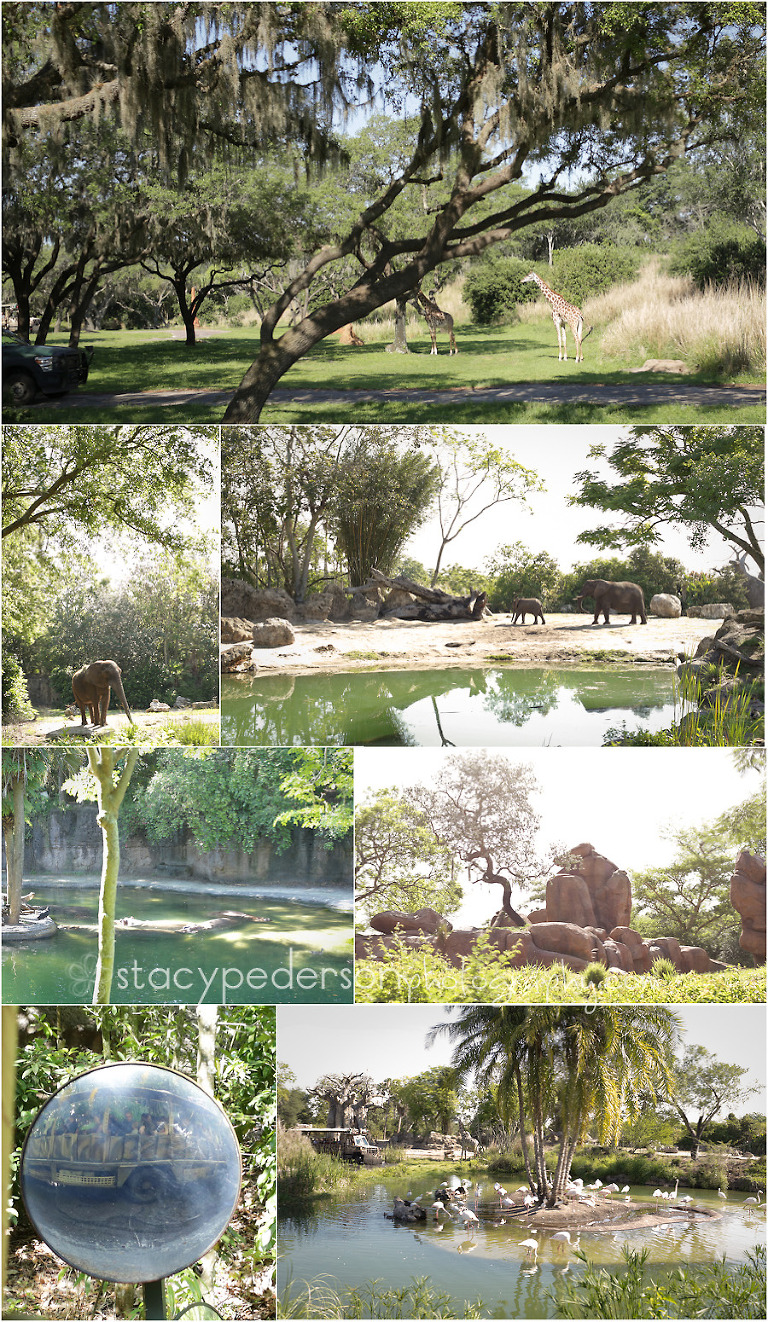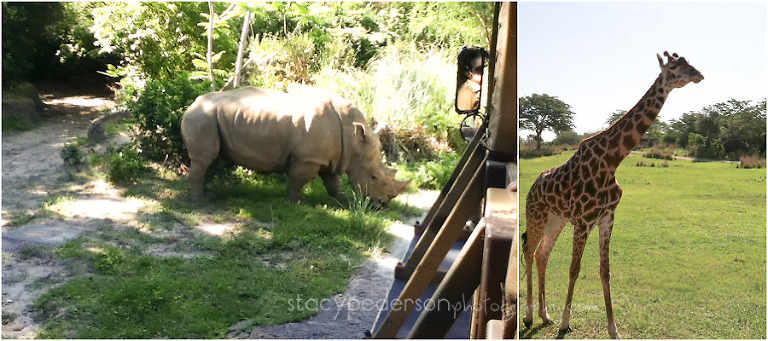 The big focal point of the park is the Tree of Life.  It was pretty amazing to see the details they sculpted out of it all around the huge, but fake tree.  It was really hard to tell it wasn't real.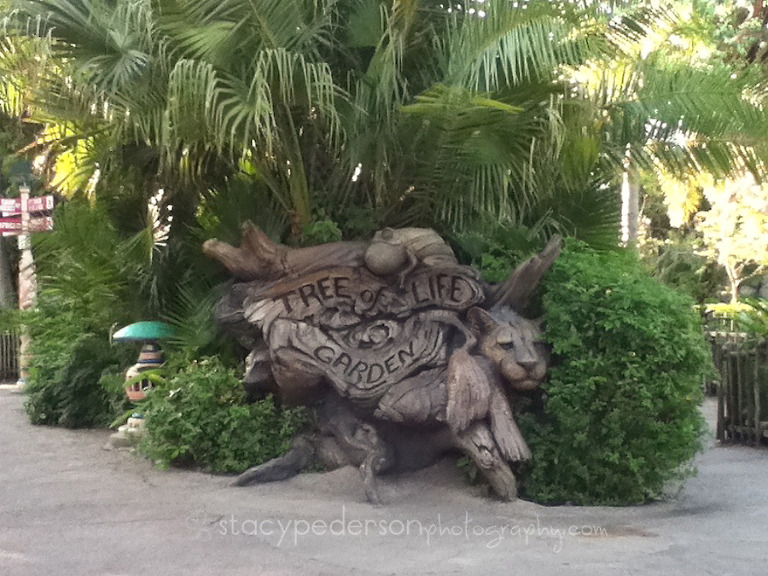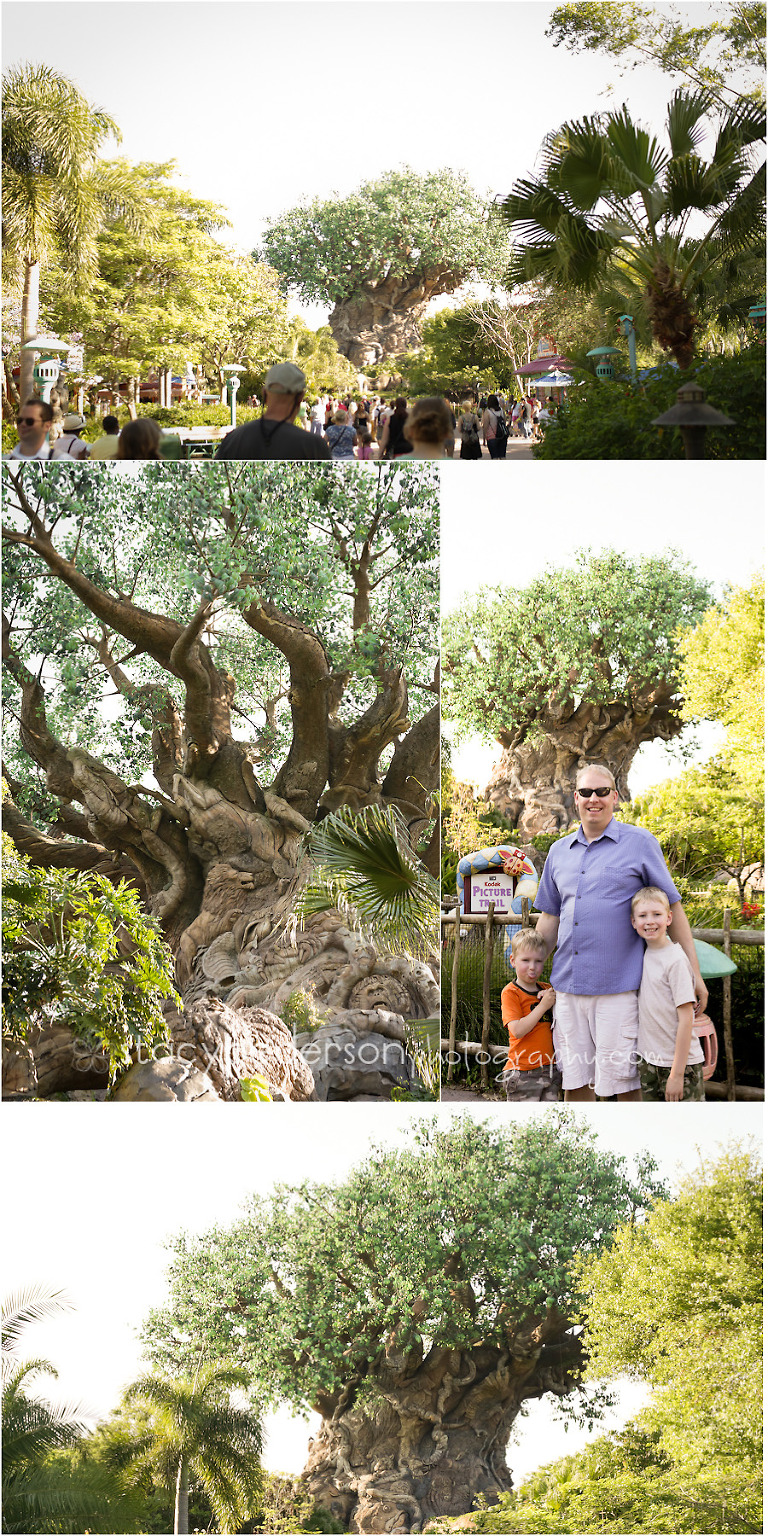 We really enjoyed seeing all the animals and reptiles of Africa and Asia.  Of course there was a perfect opportunity for Tyler to get a picture of the gorillas butt.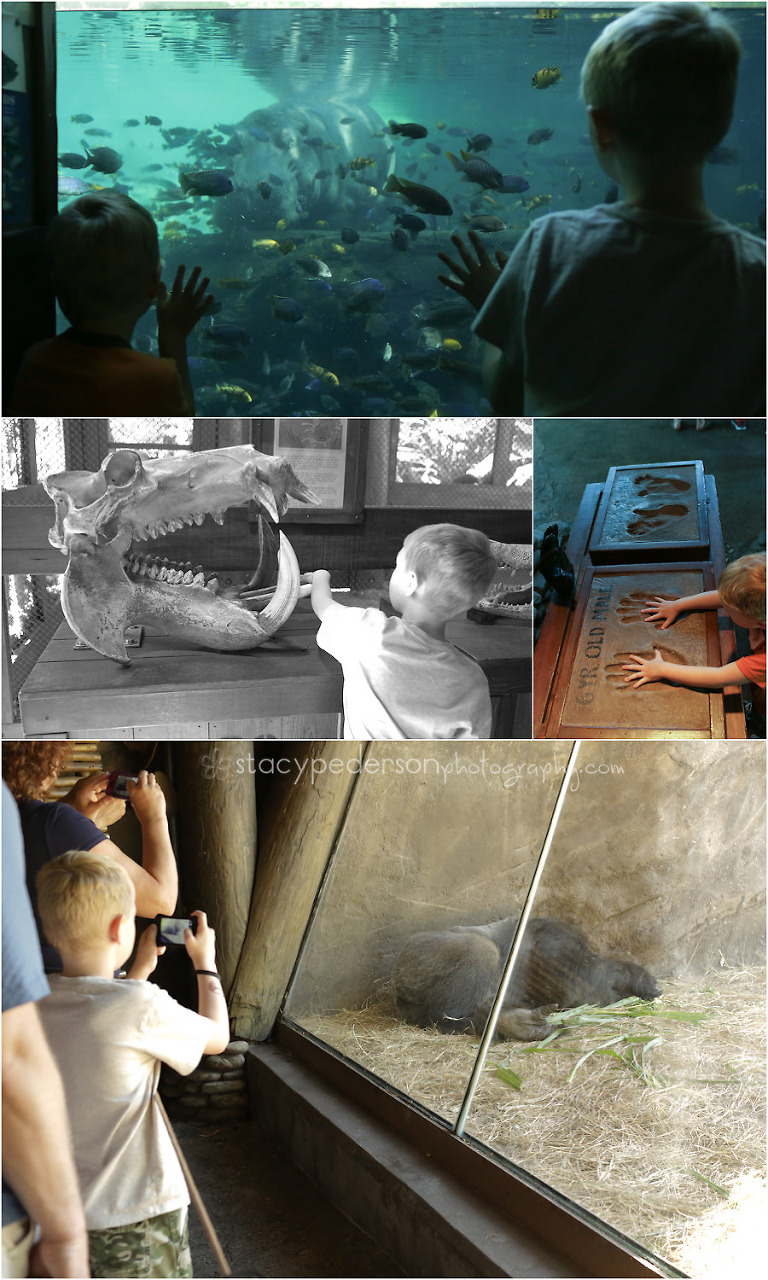 They really had some fabulous shows.  We went to the Flights of Wonder which is similar to the bird show at the MN Zoo, Finding Nemo Musical, and the Festival of the Lion King.  It was cool how they made the streets of each area of the park seem so true to life.  Shane had to take a picture of the 'electrical' wiring they displayed outside the building.  We also all really enjoyed the Kali River Rapids, a river raft/tub ride.  We all got pretty soaked.  It was pretty refreshing on a hot afternoon.  We almost had them conviced to both go on the rollercoaster,  Expedition Everest, but they watched it a few too many times and backed out.  The boys were not really into taking pictures with the characters this day, except Tyler wanted his taken (only with his ipod, but I snuck a digital in there) with the characters of the movie 'Up'.  Everyone in like loved saying 'Squirrel.'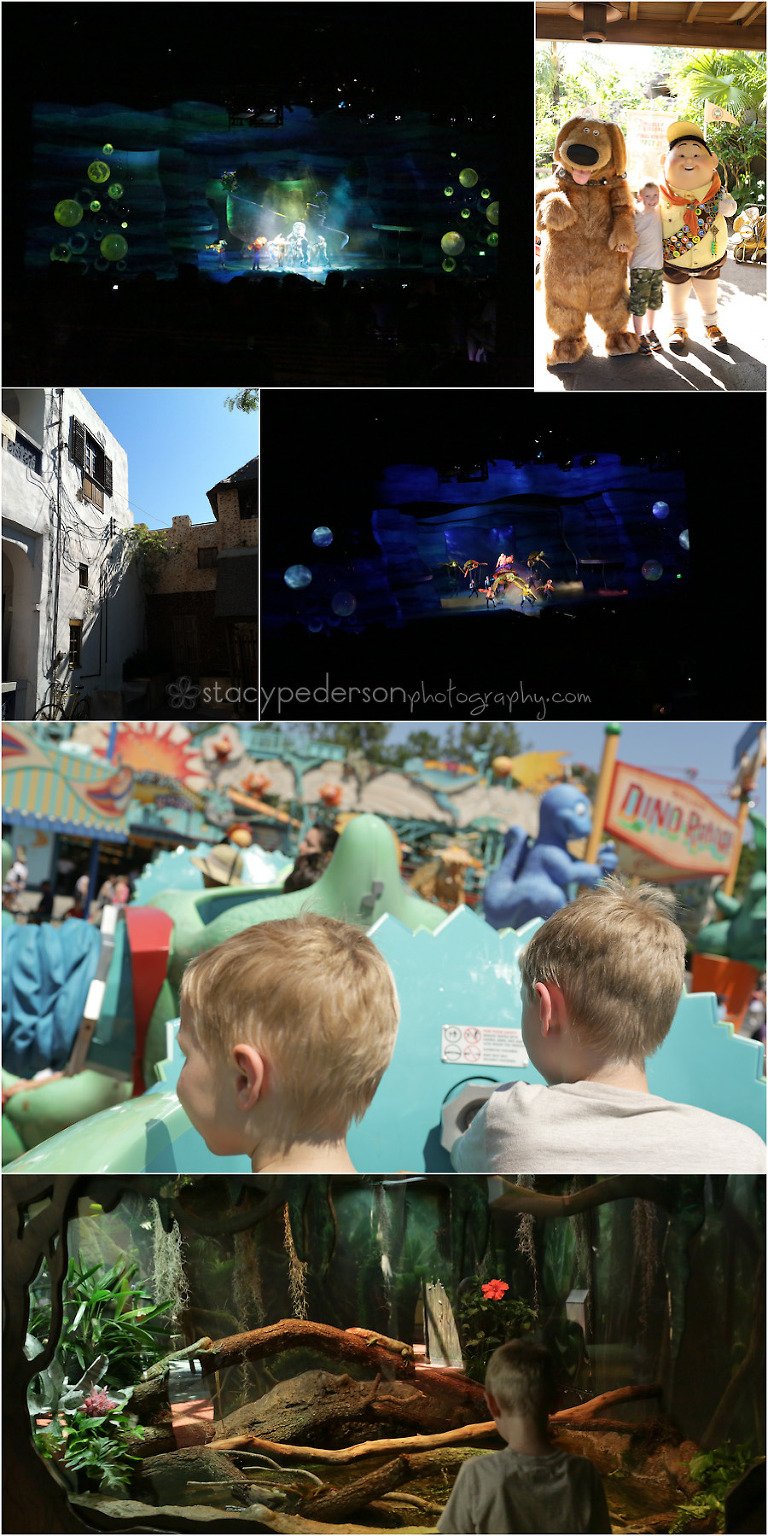 And the ride that ruined Collin from going on any fun ride, movie theater, or anything that would be potentially dark for the rest of the trip…Dinosaur!  Yes that empty looking seat would be Collin in the fetal position choking himself on the seatbelt.  I think that was the worst ride ever and there should have been a "may be frightening for young children" warning.  Tyler wasn't too impressed either.  So after that we treated ourselves to some ice cream.  At the end of the day we had time to kill between the park closing and the shuttle coming.  So we walked around and found a few animals we missed and went to the RainForest Cafe gift shop and the boys picked out a toy, which came in handy for them to play as we waited for our ride.